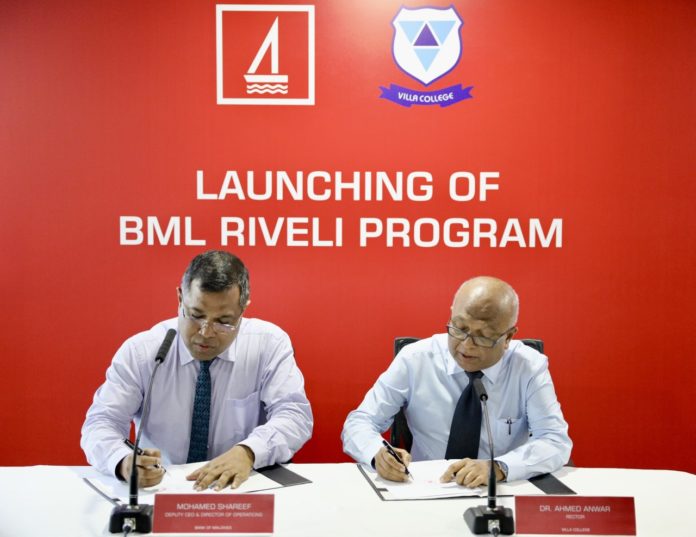 Bank of Maldives held a ceremony on 13th Febraury 2019 to inaugurate "BML Riveli", an initiative to further higher education in the banking and finance sector. Through BML Riveli program, the Bank will be launching a Diploma in Banking and Finance in association with Villa College. The 12-month program, approved by the Maldives Qualifications Authority, aims to harness young and prominent bankers in the country with the knowledge and skills required for the banking and finance industry.
The development of the curriculum for this Diploma is a collaborative effort between the Bank, Maldives Monetary Authority and Villa College. With the educational expertise of Villa College and the professional support from the Bank in the form of experienced lecturers and visiting speakers, this is an opportunity for BML staff and other interested individuals to develop their banking and finance careers.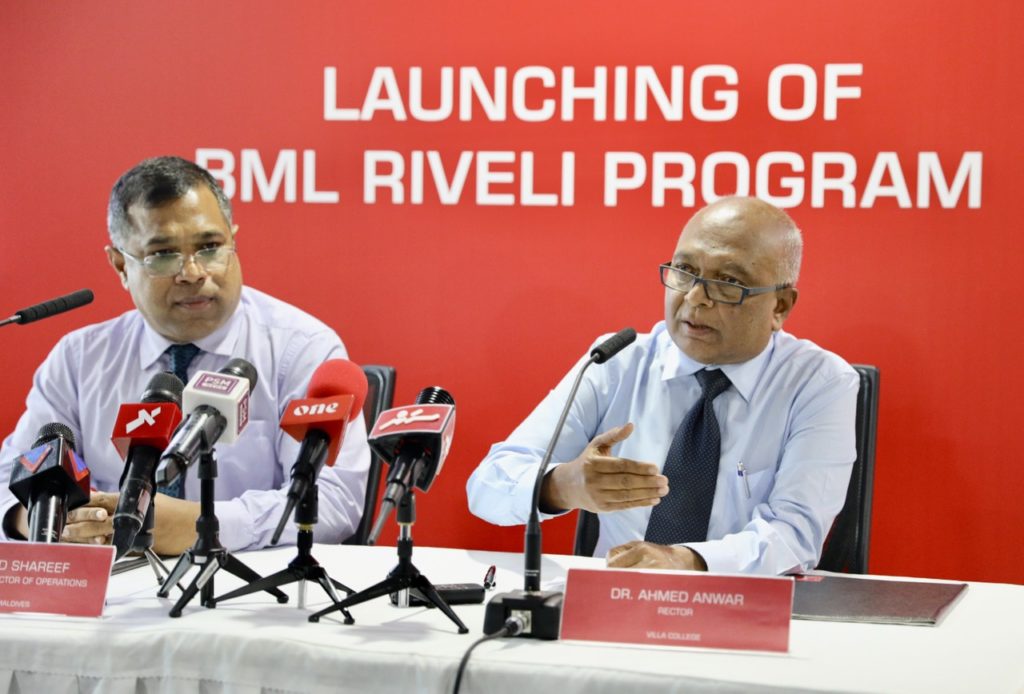 Speaking at the ceremony held to sign the MOU between the Bank and Villa College, BML's Deputy CEO Mohamed Shareef commented "We take pride in our motivated, capable and customer-focused staff and with the BML Riveli program, we are taking a step further to develop specialist knowledge and provide a clear pathway for individual career development in the banking industry."
Bank of Maldives is the largest bank and one of the largest employers in the Maldives, with the vast majority of its staff base being proud Maldivian locals. Having received the prestigious "Asia's Best Employer Brand Award" for the second consecutive year, BML is recognized for its progressive human resource policies and practices.