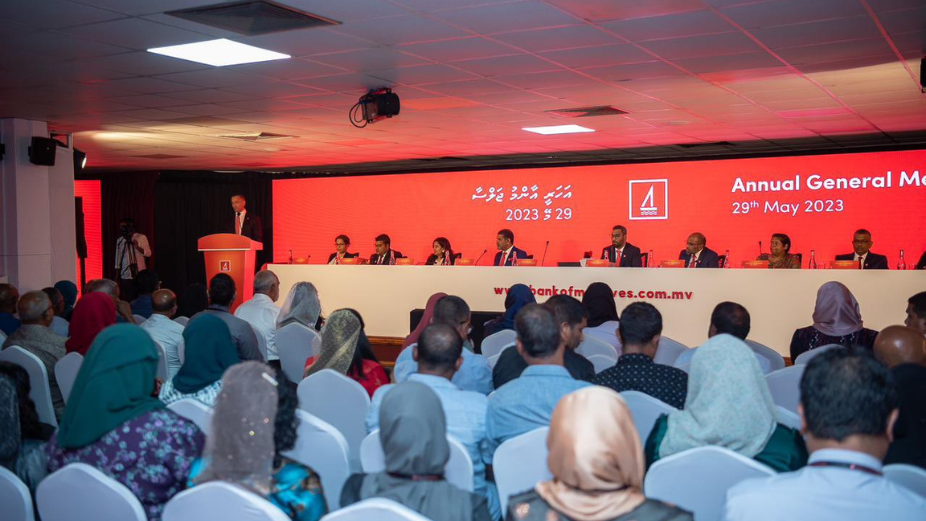 Bank of Maldives shareholders have approved a total dividend payout of MVR 215 million with MVR 40 per share, at the Bank's Annual General Meeting held at the Islamic Centre. 
BML's CEO and Managing Director Karl Stumke commented "Shareholders have tonight approved a total dividend of MVR 40 per share. This includes the interim dividend of MVR 20 per share paid out in the last month.
"I would like to extend my appreciation to our team of committed staff across the country for their hard work last year. I would like to thank all our customers for their loyalty and support over the past 40 years. With a new strategy in place focusing on sustainability, treating customers fairly and digitalization, we will strive to continue to be the bank of choice in Maldives."
The total dividend payout for the year 2022 is MVR 215 million and the Government, as the biggest shareholder, stands to benefit with MVR 125 million as dividend and over MVR 500 million as tax for the year 2022.