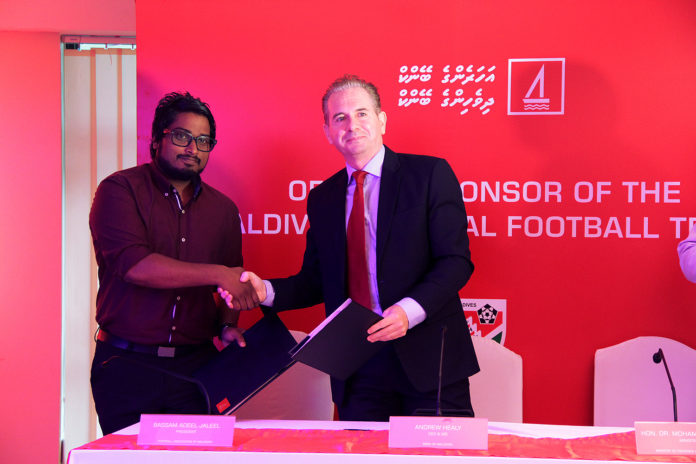 Bank of Maldives has been unveiled as the new official sponsor of the country's national football teams. The sponsorship was confirmed at a signing ceremony attended by BML and the Football Association of Maldives (FAM) at Champa Central Hotel this morning.
Under the new agreement, BML will be the exclusive sponsor of the national Senior Men's, Senior Women's and Youth teams for the next two years. All teams will carry BML branding on their match day, training and travel kits. The Bank will also provide flags, banners and other materials for supporters to cheer on the teams during all international matches.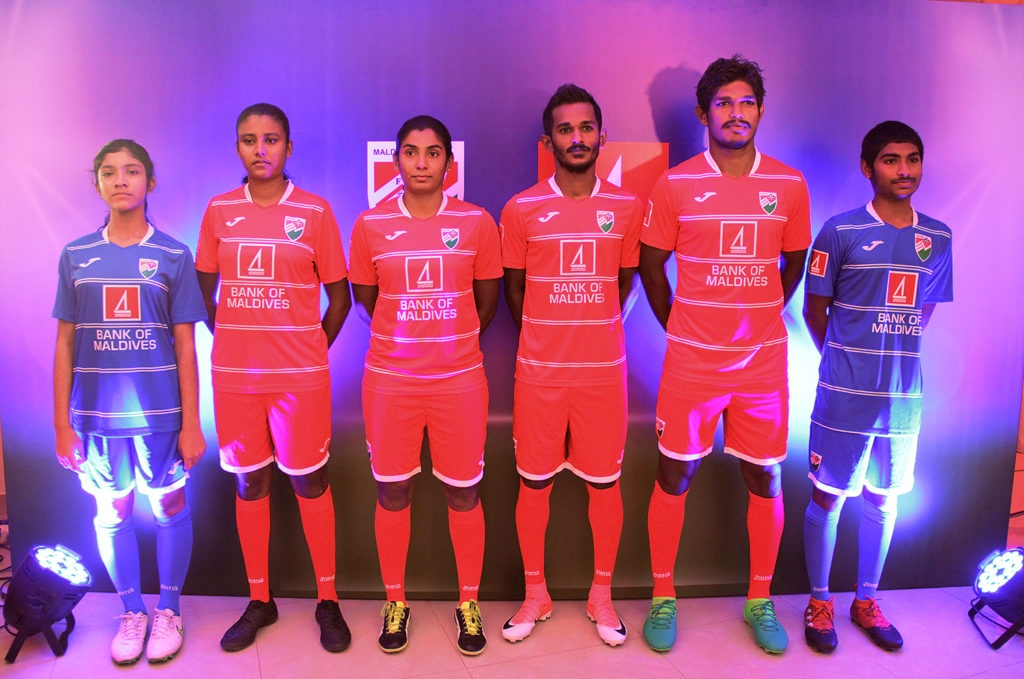 During today's ceremony, national team players premiered the new Bank of Maldives branded official jersey. The Bank also launched a special pre-paid card, the FAM Travel Card, which will be issued to all senior players and officials when they travel overseas for international matches.
Today's agreement was signed by BML CEO and Managing Director, Andrew Healy, and FAM President, Bassam Adeel Jaleel. Minister of Fisheries and Agriculture, Dr Mohamed Shainee, attended as chief guest.
Speaking at the ceremony, Andrew commented, "This is a very exciting partnership between our Bank and FAM. Everyone wants to see the national football teams do well and we want to play our part in supporting their achievements on the international stage. We also want to support the nurturing and development of talented young footballers, both boys and girls, throughout the country."
Andrew added, "I would like to take this opportunity to wish the Men's Senior Team all the best in their upcoming AFC Asian Cup Qualifiers as well as their preparations for the next SAFF Championships."