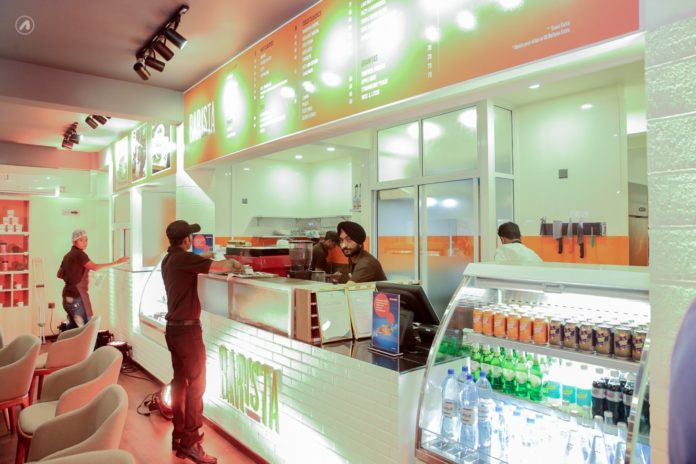 The popular chain which operates expresso bars in South Asia and the Middle East, Barista Coffee India Ltd, chose Barista Maldives as its "Best International Franchise Partner 2017".
The fairly new Barista Maldives received this award after competing with the brand franchise outlets in Sri Lanka, Nepal, Bangladesh and other countries.
Best franchise partner is awarded based on the marketing of products and upholding of brand standards. This is the first time that such a franchise outlet in Maldives received an award from an international company.
Barista which is famous for its special blends is a very popular coffee brand amongst Maldivians now. Business Development Director of Barista Maldives, Mr Wadeef Hassan Saeed said that the brand is dedicated to customers and he assures that they would cater specialised to customer needs. Barista Maldives introduced some new faces during this week and will be launching the Barista loyalty card within the next few months.