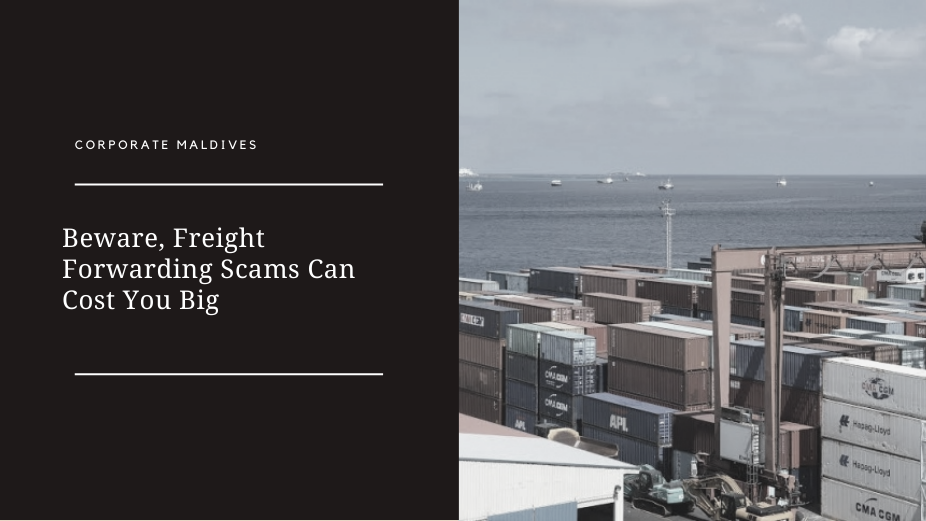 If you are a trader, and you see this long list of additional charges on your invoice from your agent, then consider it a red flag.
A freight forwarder is an essential service provider, mostly for companies that are importing and exporting their cargo. This agent or company specializes in logistics and organizing shipments in place to transport goods.  With the increase in competition, it also led to the emergence of fraudulent individuals.
During 2019, Maldives Ports Limited (MPL) disclosed that private freight forwarding companies and brokers are charging additional charges on shipments and falsely claiming that such fees are imposed by MPL.
According to MPL, charges for importers via sea freight are mentioned in their tariff and with new changes to the organization, the service at the Male' Commercial Harbor is faster so no one should be charged any late fees for the cargo ships.
This situation has still not dissolved in Maldives as agents still continue to charge additional fees to exploit traders.