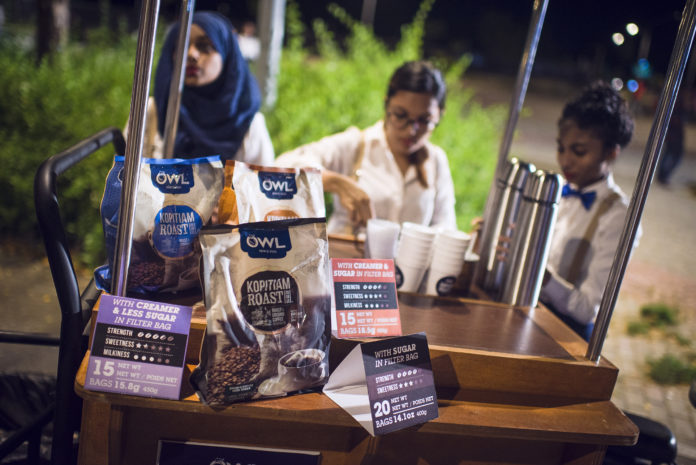 BHM Traders has introduced Singapore's leading coffee brand OWL's 'Kopitiam Roast & Ground' selection in Maldives with the promise of bringing a new freshly-brewed to the coffee enthusiasts in Maldives.
BHM Traders, the exclusive importer and distributor of OWL in the Maldives, unveiled OWL's Kopitiam Roast & Ground Coffee to the public by hosting a free OWL coffee sampling event using a mobile Coffee Cart at Hulhumale' Central Park which served free coffee to everyone.
The addition to OWL International's range of Straits Asian convenience beverage utilises fresh ground coffee instead of spray-dried or freeze-dried coffee extract granules. The beans, a blend of fresh Arabica and Robusta, are caramelised and roasted according to traditional methods of charcoal roasting with sugar. For convenient preparation, the grounds are enclosed in a sealed filter bag containing pre-measured amounts of sugar or creamer, depending on the kopi flavour.
"As the exclusive distributor of the OWL coffee products in the Maldives, we are delighted and proud to introduce the filter bag convenience coffee product for the first time to the Maldivian consumers. I encourage everyone to try all the flavours and enjoy your own unique Kopitiam coffee experience." said Mr. Ibrahim Shareef, Marketing Manager of BHM Traders.