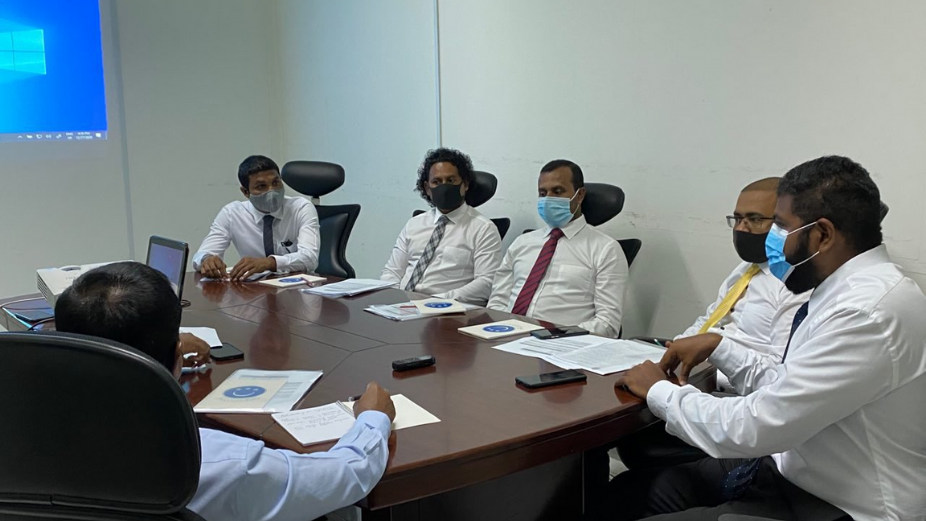 Addu International Airport (AIA) has announced that it is accepting applications from bidders willing to operate the flying school in Addu.
AIA has revealed that they are seeking for another interested party to operate the school as the current contract of the management will not be renewed.
The Asian Academy of Aeronautics, accredited by the International Civil Aviation Organization (ICAO) and the Maldivian Civil Aviation Department, was established in southernmost Addu City in 2010.
Multiple concerns over the operations of Asian Academy of Aeronautics have been raised by students to relevant institutions. Some of the concerns include delays in completing the training which leads to opportunity cost and increased expenditure. These extensions have caused extensive financial strain on the students.
Six lawmakers have traveled to Addu to investigate the issues submitted to Parliament against the Asian Academy of Aeronautics. The six lawmakers that traveled to Addu are; Baarah constituency MP Ahmed Abdulla, Holhudhoo constituency MP Yoonus Ali, Thulusdhoo constituency MP Ibrahim Naseem, Kurendhoo constituency MP Abdul Gani Abdul Hakeem, Kalaa constituency MP Ibrahim Shareef and Feydhoo constituency MP Mohamed Nihad.
Furthermore, Asian Academy of Aeronautics is also under investigation by Maldives Police Service (MPS) after Ministry of Higher Education (MoHE) submitted AAA's case to both the MPS and the Maldives Monetary Authority as the school demands the students to pay their fees in USD, which is a violation of current monetary regulations.