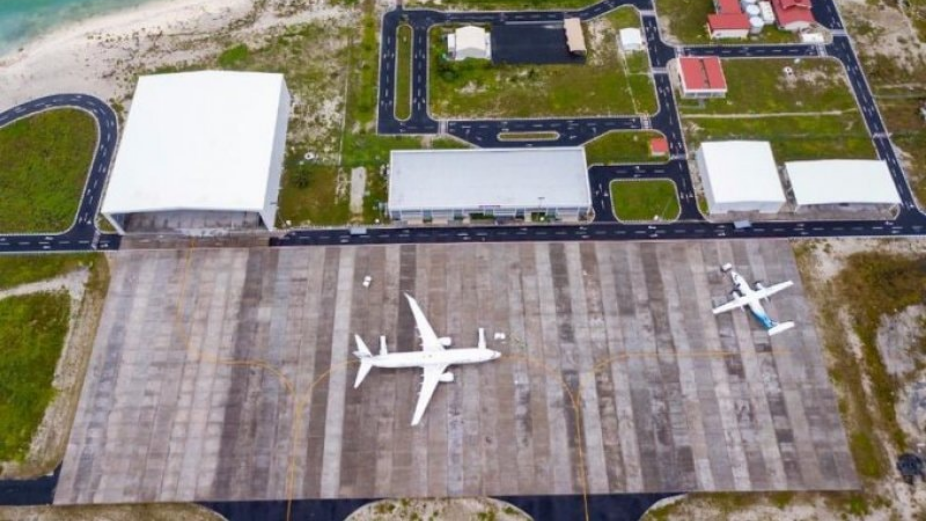 Ministry of National Planning, Housing and Infrastructure has announced that the bids submitted for the runway expansion project at Maafaru International Airport were cancelled due to technical issues.
The Ministry cancelled the bid invitation and procurement process on Sunday. Speaking with local news media, State Minister for Housing Akram Kamaluddin stated on Monday evening that the proposals were cancelled after the Ministry became aware of some technical issues. 
Akram stated that the technical aspects of the submitted proposals were found to be lacking, and that the bidding process will be reopened. The technical issues found were not specified.
The runway expansion project is financed by UAE's Abu Dhabi Fund for Development (ADFD). Akram said a decision will be made according to recommendations from the ADFD. 
Maafaru airport was developed with a grant aid of US$ 60 million from the ADFD. The airport was developed by a Singaporean company. The airport boasts a 2,200-meter long runway and is 40 meters wide with a state-of-the-art terminal with a VIP lounge. The airport can land large aircrafts such as Airbus A320 and Boeing 737 and is managed by Maldivian.