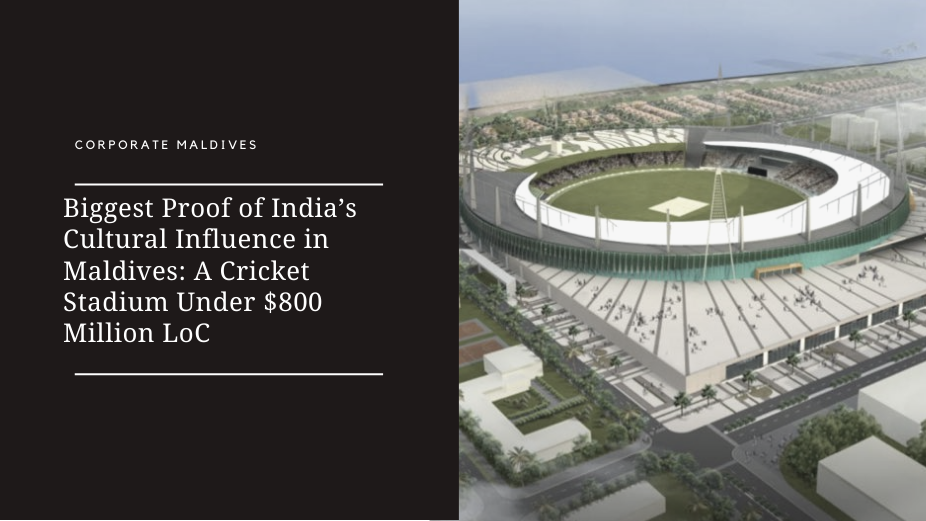 "A modern cricket stadium using the latest technology and a capacity to seat 22,000 spectators will also come up in Hulhumalé under the $800 million LoC," states the High Commission of India in the Maldives.
The stadium is described by the Cricket Control Board of Maldives (CCBM) as, 'state-of-the-art training and international stadium in Hulhumale; including swimming pool, accommodation, gym and hospitality venues.' However, is this what the Maldives wants?
The USD 800 million financial assistance by India allocated for government projects is a Line of Credit arrangement, to be loaned by the Export-Import Bank of India at an interest rate of 1.5 percent. In 2018, Minister Ameer assured that the government will utilise the loans and credit facility granted by India such that it does not increase the national debt.
Cricket is the most popular sport in India by far and is played almost everywhere The Indian national cricket team won the 1983 Cricket World Cup, the 2007 ICC World Twenty20, the 2011 Cricket World Cup, the 2013 ICC Champions Trophy, and shared the 2002 ICC Champions Trophy with Sri Lanka.
On the other hand, the most loved sport in Maldives is football. Football is considered to be the national sport of the island nation. The Maldives' most significant success in football was winning the 2008 SAFF Championship where they beat the most successful team India in the final. The sport is not only popular among men. In 2019, Maldives National Women's Football team made history by bagging bronze for the country in the 13th South Asian Games in Nepal.
In April 2019, on the invitation of the Government of India, Maldives' President Ibrahim Solih flew to Bengaluru to catch the match between Chennai Super Kings and the Royal Challengers Bangalore. As a follow up to this, India's Prime Minister Narendra Modi gifted Maldives' President Ibrahim Solih a cricket bat signed by the Indian cricket team after concluding his bilateral level talks in June 2019.
While some locals are questioning how many Maldivians actually watch cricket and would want a cricket stadium, others are suggesting that a multipurpose stadium would be the best solution.