The Maldives Business Awards was launched by the Registrar of Companies Honorable Mariyam Visam, in a special launching ceremony held in Hulhule' Island Hotel on 23rd May 2018.
The annual Business Awards seeks to launch a platform to recognize and acclaim businesses who have shown exceptional performance in their respective fields. The Awards will be a collective portfolio of what our businesses are truly about; it will proudly exhibit  our values, our achievements and our tireless efforts to bring about a better tomorrow through out actions in the present.
The Maldives Business Awards will recognize a wide range of industry sectors, with businesses of all sized from various parts of this island nation. From excellence to maintaining industry best practices and introducing revolutionary and innovative services, we believe that Maldivian businesses have been successful in reaching global benchmarks. We believe the time is ripe to introduce an award which would not only give these businesses a chance to further solidify their credibility but also bring them into the spotlight and give them the due recognition for their business intellect.
Speaking in the ceremony, Registrar of Companies Mariyam Visam congratulated Blazon for the initiative, focusing on the importance of such an Award and how it can generate positive impact on the economy. She also noted that it was high time that an award of this stature was held.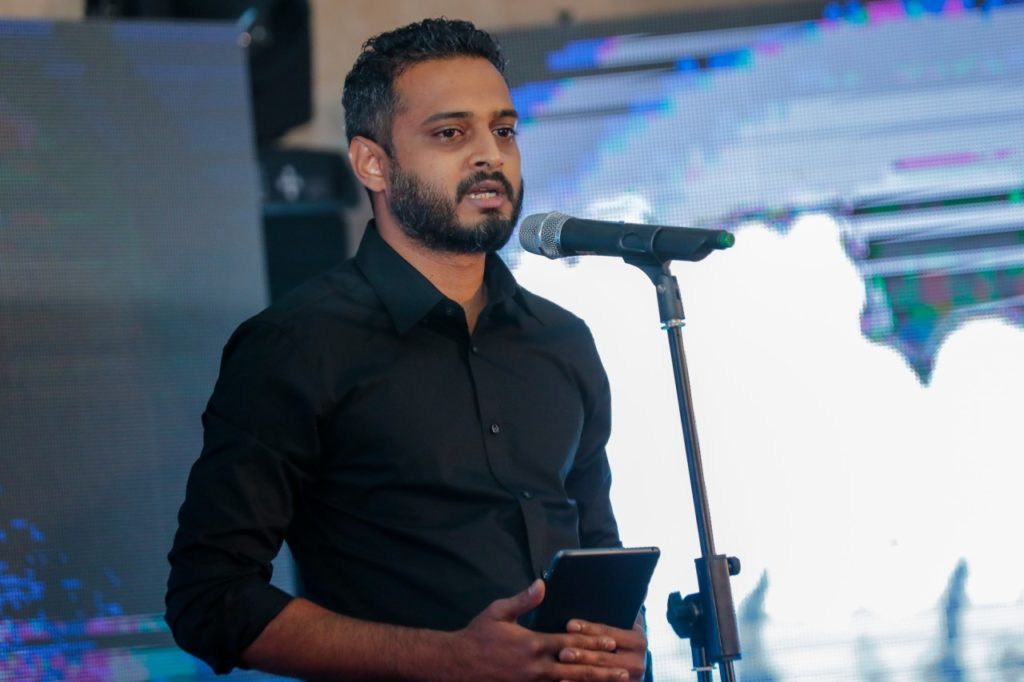 Blazon Inc.'s Chief Executive Officer Hasan A. Hilmy, Chief Financial Officer Ahmed Saruvash Adam and Chief Strategy Officer Ahmed Asbaab gave presentations on the  changing economic landscape in the country, potential growth in the economy and why Maldives Business Awards was vital to the economy.
The Awards are recognized by various statutory bodies in the country, including the Ministry of Economic Development, and the Ministry of Finance and Treasury, the Maldives Monetary Authority, Junior Chamber International Maldives, Maldives Media Institute and Women on Boards.
The Maldives Business Awards is an initiative of Blazon Inc. Blazon Inc. is also the team behind Maldives Business Review. Blazon Inc. is a full-suite marketing, public relations and business management agency in the Maldives formed in 2016.