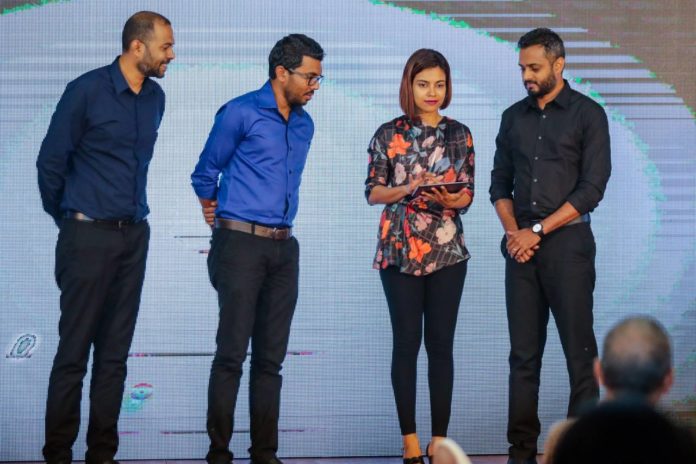 Blazon Inc. has announced that the company is to extend the deadline given for sending in nominations to the Maldives Business Awards.
The decision was announced in a press conference held in Blazon Offices. Speaking in the press conference, Blazon Inc. Chief Executive Officer, Hasan Abdullah Hilmy reported that they had taken in several factors into consideration in extending the deadline.
'Firstly, we want to see a lot of businesses and individuals contesting for the Awards. Several parties have requested for us to extend the deadline. As you are aware of, this Awards is given to those companies who demonstrate excellence in their respective sectors in the economy. So, we wish to see many companies contest, demonstrate their 'excellence', thereby generating a positive change in the economy,' he said.
Maldives Business Awards is an annual award given to businesses and individuals who demonstrate excellence in business. Prospective nominees will not be charged for any aspect of the Awards, Blazon In added.
To ensure that the Awards are given fairly and independently, nominations will be taken through a stringent judging process, by a panel of Judges. An advisory committee will oversee the Judging process and give technical advice to the panel. Winners will be announced in a colorful gala night.
Blazon Inc. is a Public Relations and Marketing Management company established in the Maldives. In addition to Maldives Business Awards, the company also runs and industry publication titled, Maldives Business Review.