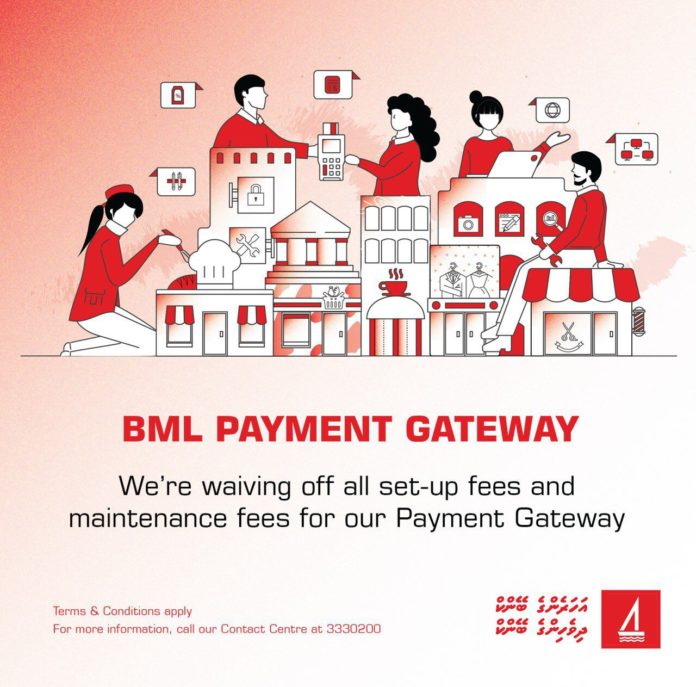 Bank of Maldives has announced its support to developing e-commerce for businesses with the removal of the set-up fee and monthly maintenance fee for the BML Payment Gateway, effective 01st March 2019. Flexible settlement options have also been introduced for small businesses to use this service without a security deposit.
Commenting on this change BML's Deputy CEO and Director of Operations, Mohamed Shareef stated, "E-commerce is growing rapidly in Maldives. Currently we have 112 merchants who are using the BML Payment Gateway from which over 1.5 million transactions were carried out in the past year. Small businesses and entrepreneurs today expect better financial flexibility and convenience for developing e-commerce platforms. Today's announcement represents a very positive response to feedback from this customer segment and we are confident that with this change, businesses will be able to grow to facilitate the expansion of e-commerce in the country."
The Bank remains committed to supporting the business community with convenient banking solutions to help businesses grow. The changes announced today will further strengthen the decades-long relationship Bank of Maldives has enjoyed with businesses.
The Bank offers a full spectrum of digital services including internet banking, mobile banking and mobile wallet. More than 90% of all transactions, which represents over 40 million transactions, were carried out through the bank's digital channels in the past year.