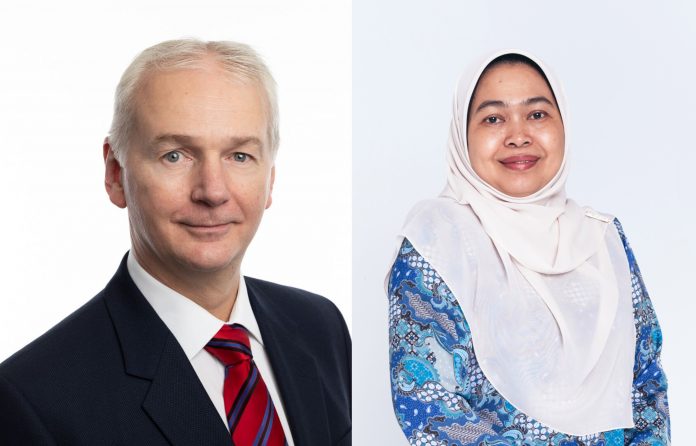 Bank of Maldives has announced the appointment of Mr. Gary Laughton as its Chief Risk Officer and Ms. Suri Hanim Mohamed as its Director of Islamic Banking.
Prior to joining the Bank, Gary held the position of Chief Credit Officer at Investec Bank, London. He has over 20 years banking and risk management experience and he has held key senior management roles in Investec Bank in UK and South Africa.   
Suri has over 19 years of senior leadership experience in setting up and managing new Islamic Banking business units. She was previously a consultant in Tawafuq Consultancy Sdn Bhd, Malaysia and she has also held the position of Chief Executive Officer and Executive Director of the Association of Islamic Banking and Financial Institutions Malaysia.
"Robust risk management is a key strategic pillar of our Bank. Significant steps have been taken in the past year to meet international best practices and Gary will be an important addition to drive forward our risk management strategy. We are planning to further strengthen our portfolio of Shari'ah compliant products throughout this year and I am confident that Suri will bring with her international experience and positively contribute to our steadily growing Islamic Banking arm. I wish Gary and Suri success in their new roles." said Tim Sawyer, CEO and Managing Director of Bank of Maldives.
Bank of Maldives is the largest bank and one of the largest employers in the Maldives, with 99% of its staff base being proud Maldivians.