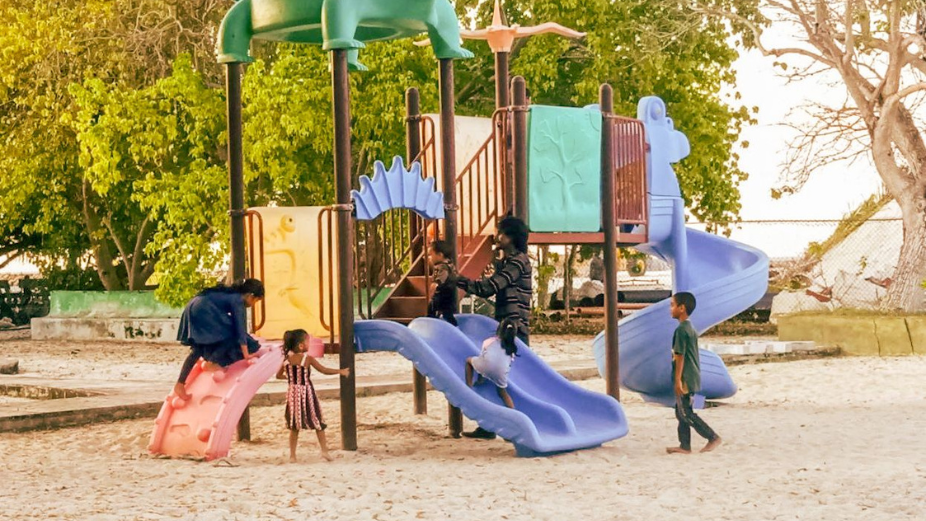 With support from the BML Community Fund, a children's park has been developed at A.Dh. Fenfushi pre-school. The project was carried out by a local NGO, Fenfushi Zuvaanunge Dhirun and is now open for school children and the general public.
Commenting on the project, the President of Fenfushi Zuvaanunge Dhirun, Ahmed Abdul Muhsin stated "We have not had a park for children on the island. Our mission was to create a space to strengthen the community spirit and provide recreational and relaxation for children and families. We are very pleased to get this opportunity to support the community in such a way and thank BML for their ongoing work."
The BML Community Fund is a program to empower individuals and NGOs to contribute to their communities through sustainable projects.