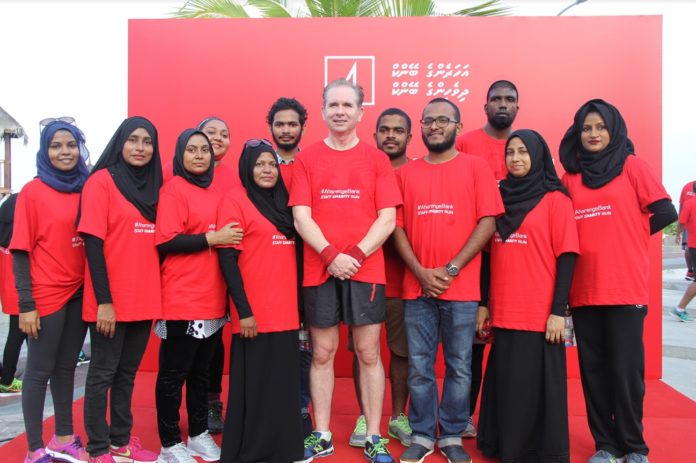 Bank of Maldives has concluded their annual 'Staff Charity Run' and has donated a total of MVR 90,000 in financial aid to three different NGOs.
Over 250 of BML's staff participated in the charity run, which began at BML Head Office and ended at Rasfannu area. At the ceremony held at Rasfannu to conclude the event, BML donated MVR 30,000 each to 3 NGOs; Maldives Deaf Association, Blind and Visually Impaired Society and Mental Health Awareness Foundation.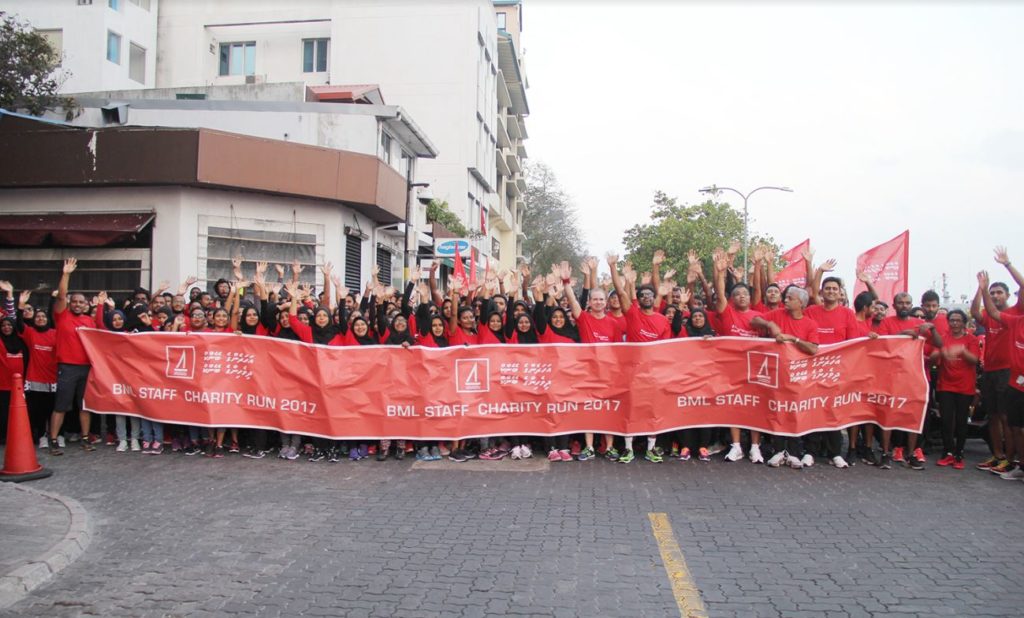 The Bank's CEO and Managing Director, Mr. Andrew Healy handed over the commemorative cheques to the NGOs during the ceremony. The donations will reportedly be used to conduct awareness programs relating to the different goals of the NGOs.
The event marks Day 17 of BML's 'Aharenge Bank', an extensive program of initiatives to support local communities, including presenting a community-related initiative or event each day during February.