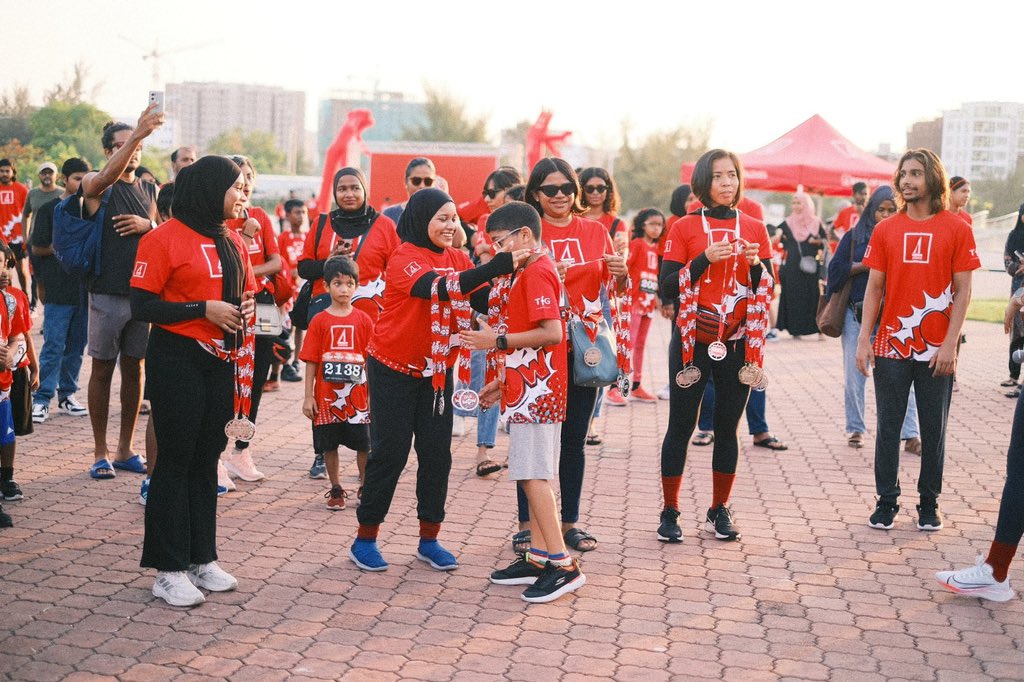 Bank of Maldives (BML) recently concluded a highly successful edition of the Wow Kidz Run, a collaborative event organized with Total Fitness Group (TFG). The race took place on the 20th of May, 2023.
The Wow Kidz Run featured participants in various age groups, with children aged three to five completing a one-kilometre race, children aged six to eight covering a distance of two kilometres, and children aged nine to eleven challenging themselves with a three-kilometre run.
The primary objective of the event, according to BML, was to instil in children the importance of maintaining a healthy lifestyle through physical activity and exercise.
Every child who participated in the race was rewarded with a well-deserved medal for their effort, symbolizing their achievement and encouraging their continued participation. The event garnered significant enthusiasm among many children, who eagerly embraced the event.