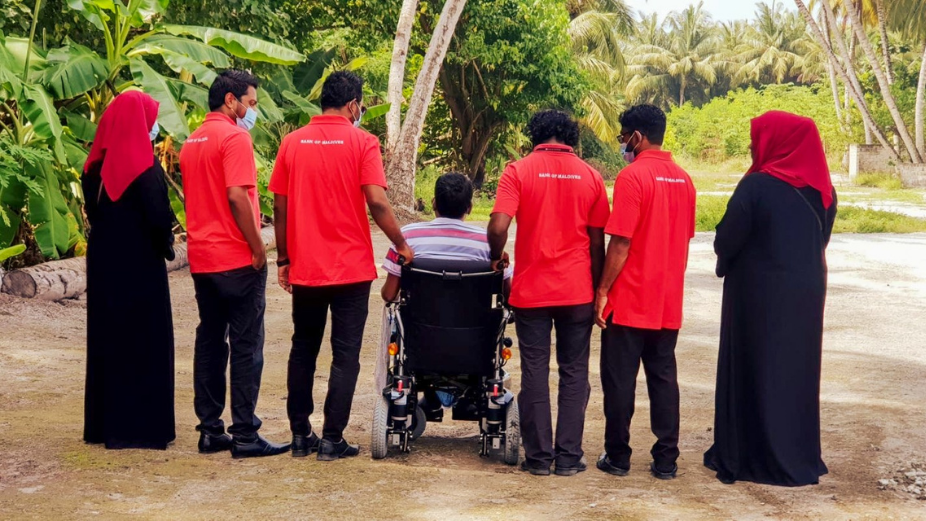 Bank of Maldives continues to support people with mobility impairments across the Maldives with a donation of additional 65 motorised wheelchairs.
The initiative began in 2017 with the aim of donating motorised wheelchairs to every person with a mobility impairment in the country able to independently operate a wheelchair. The program has now seen the successful delivery of over 100 motorised wheelchairs across the Maldives, enhancing the quality of life for people living with physical disabilities.
Bank of Maldives CEO and Managing Director, Tim Sawyer commented, "We are very pleased to be able to make a difference to people's lives with these special motorised wheelchairs. Our target is to reach as many individuals as possible to provide them with greater freedom as they go about their everyday lives. I would like to express my sincere thanks to our staff for their commitment in delivering the wheelchairs during these challenging times."
The Bank aims to donate 65 motorised wheelchairs across 39 islands during this year. With the donation of these 65 wheelchairs, the Bank would have supported over 140 people with mobility impairments across the Maldives.