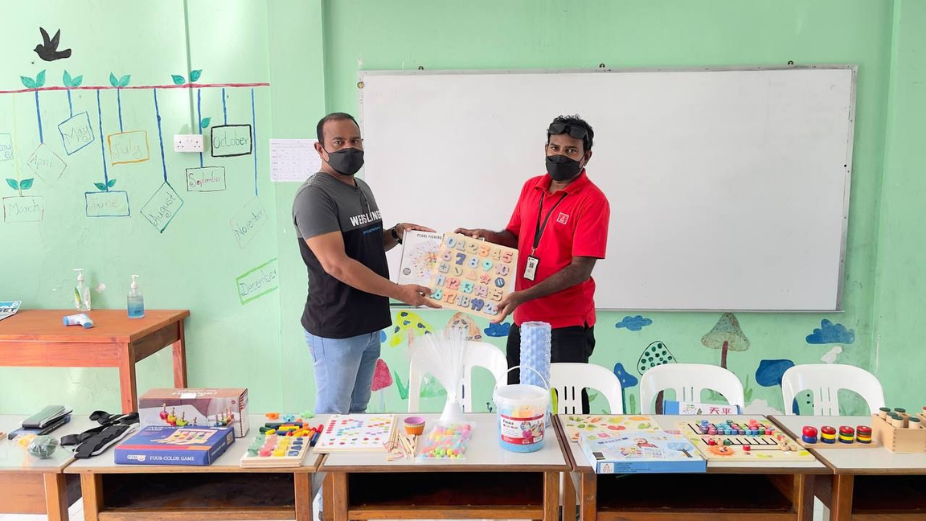 Bank of Maldives has donated educational tools to equip Special Education Need (SEN) classrooms in 9 schools.
The donation was made as part of the Bank's CSR strategy to support persons with disabilities and will aid more than 330 students to develop their individual abilities and positively impact learning and development in an inclusive environment. It is fitting that this year's donation was made on the International Day of Education.
The donations were made to:
Sh. Funandhoo School
N. Holhudhoo Meyna School
Madharasathul Ifthithaah, Lh. Naifaru
K.Guraidhoo School
A.A Ukulhas School
A.Dh Atoll Education Center, A.Dh Mahibadhoo
Ihahdhoo School, L. Gamu
G.A Atoll School, G.A Kolamaafushi
G.Dh Madaveli School
In the past two years, the Bank has donated educational tools to 29 schools across the country to support students in Special Education Need classes.