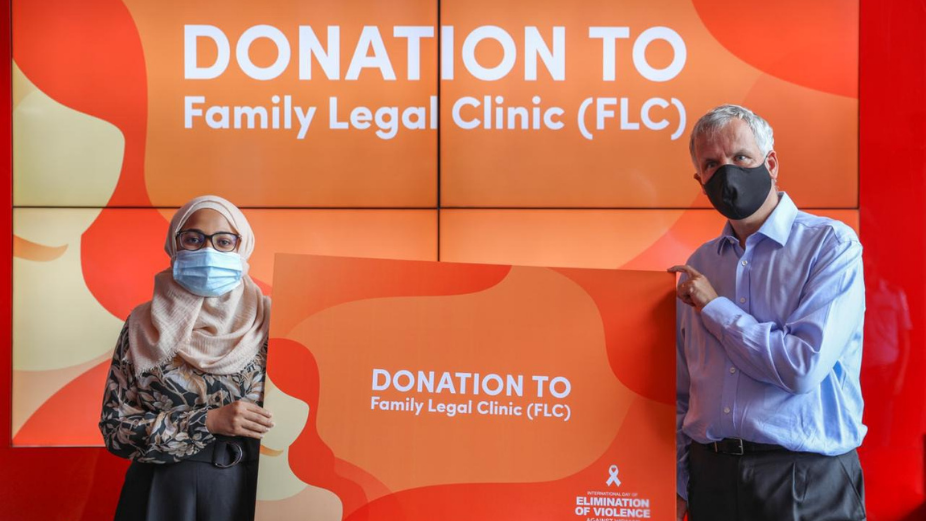 BML has donated MVR 50,000 to Family Legal Clinic (FLC) on the occasion of International Day for the Elimination of Violence against Women.
The donation provided will be used for the Legal Aid program conducted by FLC which aims to provide legal assistance to individuals in need and will also support the outreach and awareness programs organized by the NGO.
During a small ceremony held yesterday morning, the donation was handed over to Shafeea Riza, Co-Chairperson of the Family Legal Clinic by BML's CEO and Managing Director, Tim Sawyer. Tim thanked the Family Legal Clinic for its continuous effort over the past six years to eliminate violence against women.
Family Legal Clinic will be utilizing the funds to provide free legal services, and to advertise and support outreach programs. The donation will also be used for the collection of legal aid statistics of their Legal Aid program.