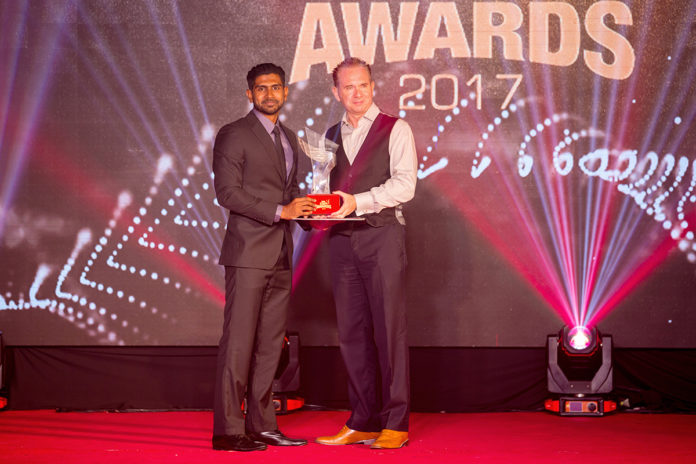 Bank of Maldives has honored its top performing employees with a series of accolades at its annual staff awards ceremony, held last night at Dharubaaruge.
Staff and teams who have excelled were recognized in the categories of Employee of the Year,  Best Leader, Best Manager, Best Divisional Staff, Volunteer Service, Sports Spirit, Recognition for Achievement, Innovation, Unsung Champion, Customer Service Star, Rising Star, Best Atoll Employee, Best Dhoni Staff, Best Male' Branch, Best Atoll Branch, Best Team and CEO's Award for Outstanding Achievement.
Badhurudheen Hassan (Retail Banking) won the coveted Employee of the Year Award, Abdul Aleem Abdul Gafoor (Card Services) received the Best Leader Award, while Dhilma Ahmed (Credit) and Ibrahim Mohamed Rasheed (Marketing) were recipients of the CEO's Award for Outstanding Achievement. A special Lifetime Achievement Award was presented to Hidaya Ahmed (Retail Banking), who is retiring after 28 years of service. The awards were presented by CEO, Andrew Healy and other members of the Bank's Executive Committee.
Andrew Healy commented "Our Bank is in good shape right now and it is great to get the chance to recognize and thank the very people who are responsible for our progress. I would like to congratulate those staff who received awards as well as those who were nominated. And I would like to express my deep appreciation to all our staff for their immense contribution and commitment."
The Staff Awards ceremony represents one component of BML's focused human resources strategy. The Bank also recently recognized the loyal service of its employees at its annual long service awards.