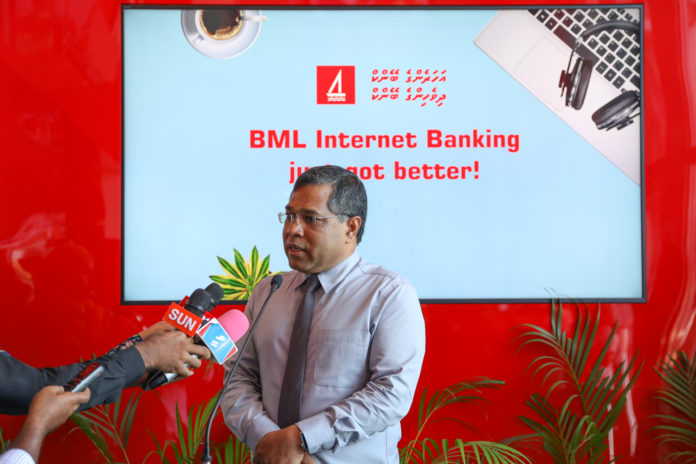 Bank of Maldives has introduced online applications for a number of key services as part of its 'Aharenge Bank' campaign.
Using their Internet Banking credentials, existing customers can now apply to open additional accounts as well as to obtain credit cards, debit cards and personal loans. A further feature is that personal information such as address, income and identification details can also be updated online via a new Personal Information Form. Details can be found from the bank's website.
BML Deputy CEO, Mohamed Shareef commented "We believe these new online services will bring great benefits and convenience to our customers. Instead of having to visit a branch to fill out various forms, customers can now apply for a range of popular products and services from the convenience of their own home."
With a nationwide network of 34 branches across all 20 atolls, 34 Self Service Banking Centres, 93 ATMs, 4,900 Point of Sale merchants, 230 agents and a full suite of Digital Banking services, Bank of Maldives is committed to supporting individuals, businesses and communities across Maldives.