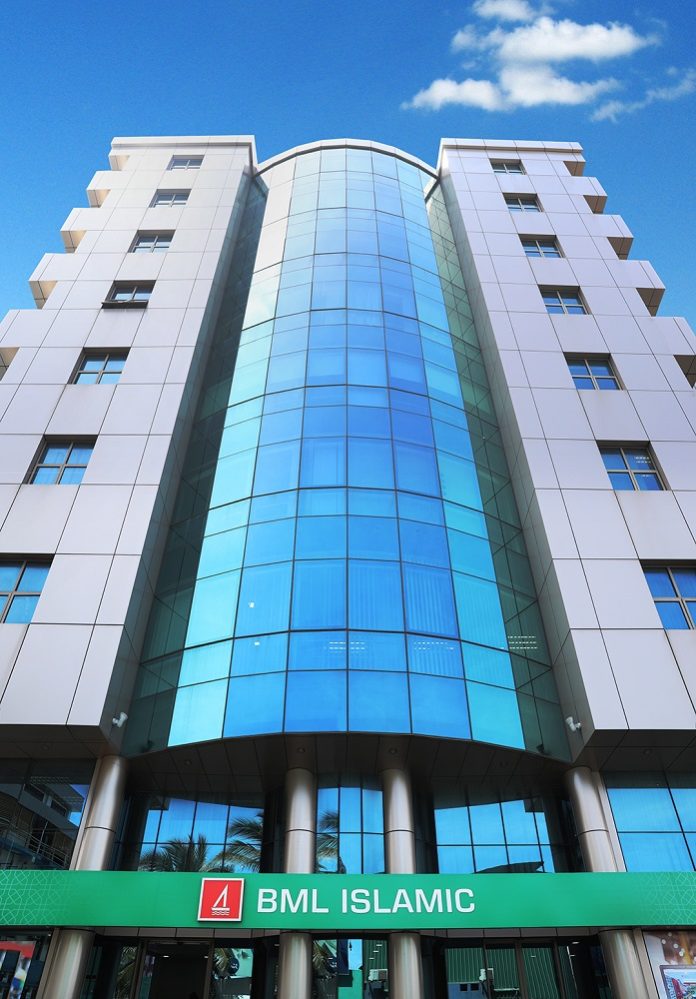 BML Islamic has today launched a General Financing facility for individuals and businesses wishing to obtain financing for a wide range of Shari'ah compliant purposes.

Under the facility, customers can seek financing starting from MVR 50,000. The Bank will finance up to 70 percent of the requirement and the maximum repayment period for the facility is 10 years with a grace period of 12 months.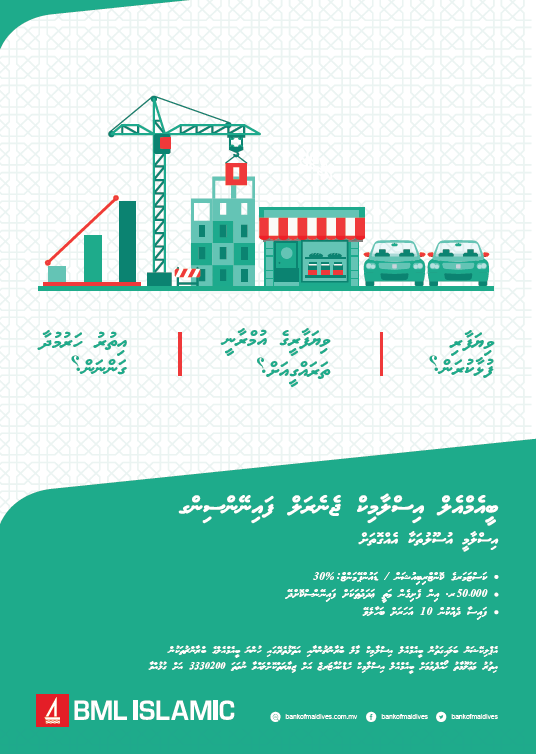 BML Deputy CEO and Operations Director Mohamed Shareef commented, "We're delighted to announce this new facility which offers our customers Shari'ah compliant financing for a variety of purposes, be it for personal reasons such as acquisition of a personal asset or even to start a new business or expand an existing one. This product adds to our suite of financing products now available through BML Islamic."

BML Islamic's offerings are fully Shari'ah compliant and have been developed according to the highest international standards of Islamic banking and finance. Customer deposits are maintained in a separate fund that is utilized exclusively for Shari'ah compliant purposes, overseen by the Bank's Shari'ah Advisory Committee which includes internationally renowned Shari'ah scholars in the field of Islamic finance.

Applications for general financing will be accepted from at BML Islamic's Male' Branch located at the headquarters building or at any of Bank of Maldives branch outside Male'.