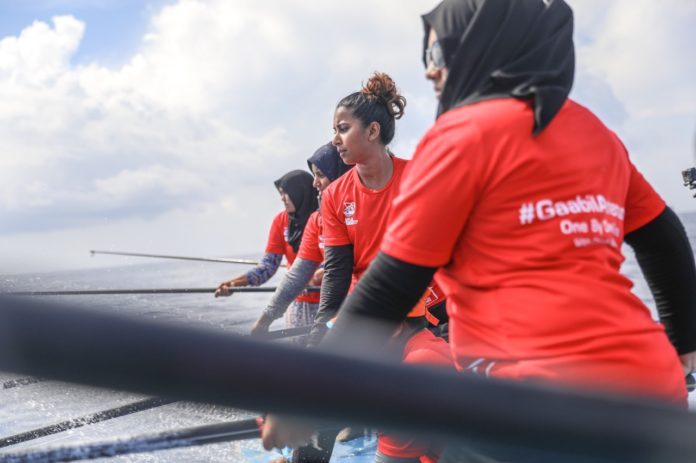 In order to celebrate International Women's Day 2019, a crew of female staff from the Bank of Maldives have taken part in a fishing trip held to allow women to experience a life of fisherman. Along with the BML staff and Gemanafushi women, a total of 30 women were part of the fishing trip made.
The event commenced on the evening of 8th March 2019 and began with diving and catching bait. After catching the bait, the actual fishing trip began on the dawn of 9th March 2019 and caught a total of 300 kilos of fish within the duration of 2 hours.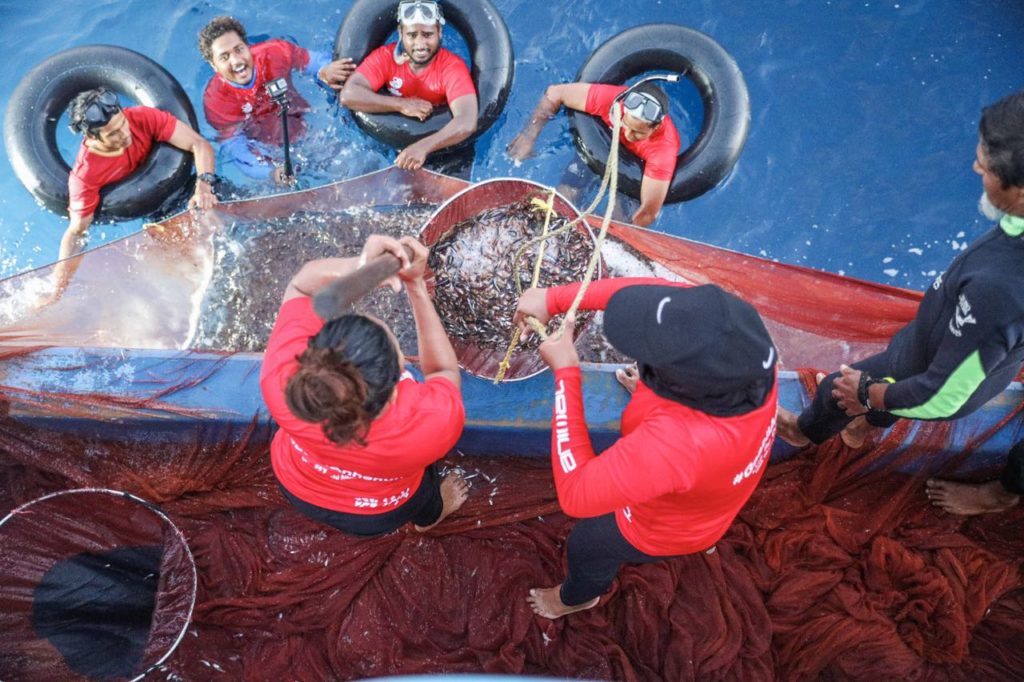 " It is a great happiness for us to be able to allow women to showcase their talents with such experiences," said Ms. Aishath Nooraddheen, Deputy CEO of BML. "Through this activity we are able to recognize the interest and the support women have towards fishing. We would like to thank 'Dhivehi Masverin' and the staff of BML for allowing us to host such an event."
BML held multiple events in line with Women's Day, such as arranging free sanitary napkins for female staff of BML and donation of money to two NGO's working for the development of women. The two organizations 'Family Legal Clinic' and 'Women in Tech" both were given 46,000 rufiyaa.