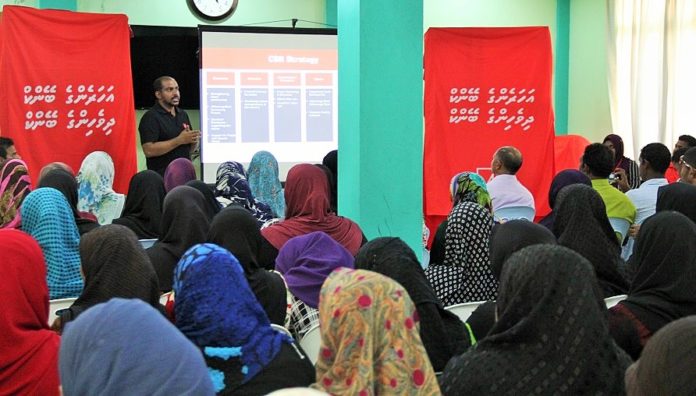 Bank of Maldives (BML) launches a CSR Program targeted for atoll based communities. The program was launched on 9th February 2018 at a ceremony held in F. Nilandhoo. BML donated books to the public library in the island.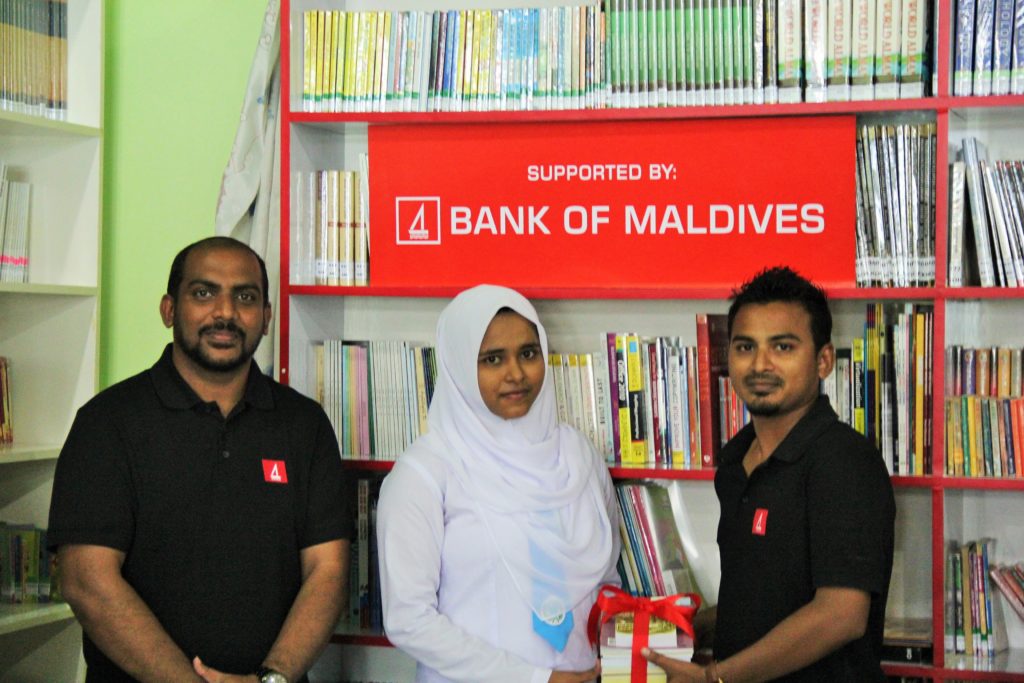 The bank has set a budget for each BML branch specifically for the CSR program. Main fields in the program include volunteer work, education, sports and environment related works. Individuals and NGOs have the opportunity to mail their proposals to the bank. The proposals should be emailed to community@bml.com.mv.
As part of their Aharenge Bank campaign, BML has planned an extensive program of initiatives to support local communities.
BML invested MVR 300 million for community projects under their Aharenge Bank campaign for 2017.