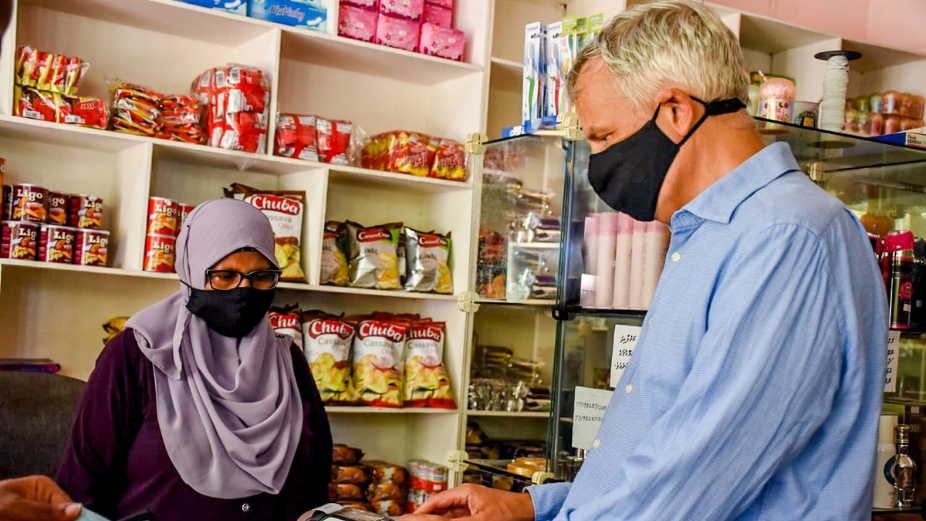 Bank of Maldives has launched its 75th Cash Agent banking service in B. Maalhos. 
Cash Agent banking involves using local retailers to provide cash withdrawal and deposit services to inhabited islands without a branch or ATM. Cash Agents were introduced in 2015 with just cash withdrawal services. Today, agents are able to facilitate withdrawals, deposits and payments for loans or credit cards without any additional charges. The daily withdrawal limit from cash agents is set at MVR 2,000 while the deposit limit is MVR10,000.
CEO and Managing Director of BML, Tim Sawyer stated, "Today represents an important milestone as we celebrate the 75th island to benefit from our Cash Agent banking services. This is part of our financial inclusion strategy to enable customers to easily access basic banking services across residential islands without the need to travel to an island with a Branch or ATM. We look forward to expanding the service to 100 inhabited islands over the next few months."
With the nationwide network of 35 branches across all 20 atolls, 73 Self Service Banking Centres, 134 ATMs, over 200 agents and a full suite of Digital Banking services, Bank of Maldives is committed to supporting individuals, businesses and communities across Maldives.