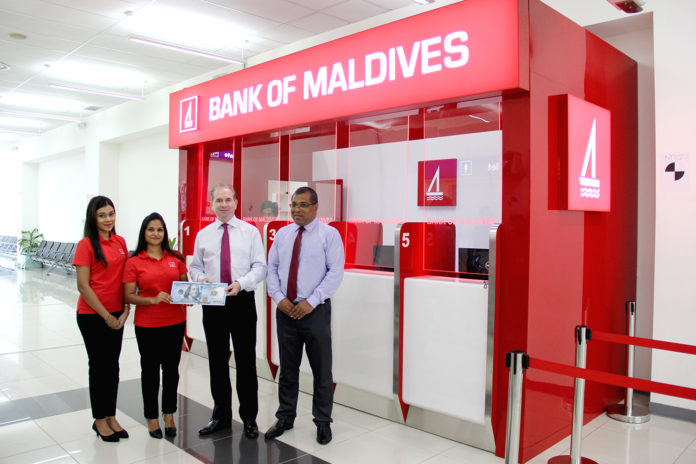 Bank of Maldives (BML) has launched an online portal for convenient purchase of US dollars.
With this new portal, BML account holders travelling to other countries from Velana International Airport (VIA) can login to the new portal and purchase dollars after filling in the required details. BML debit cards can be used to purchase dollars and customers can then collect the dollars at BML's counter at VIA prior to departure.
For those who are unable to make their purchase via the portal for any reason, BML also offers the option to do so by filling a slip at any of BMLs' branches.
Speaking at the airport this morning during the launching ceremony, BML CEO and Managing Director, Andrew Healy said, "It is early days but we are encouraged by the initial response to our online system. The system went live over the weekend and the first travelers are departing today. Our staff at Velana International Airport are in place at our new dedicated area opposite Departures Gate 4 and we are very determined to ensure that all travelers will enjoy a fast, smooth service. I would like to take this opportunity to thank MMA for their support and for continuing to sell dollars today and tomorrow in order to facilitate a smooth transition to our new system for the traveling public."