The management and staff of Bank of Maldives has made a special donation of MVR 60,000 to Advocating the Rights of Children (ARC).
During a special ceremony held today, the donation was handed over to the NGO by the CEO and Managing Director of BML, Tim Sawyer where he was joined by staffs and the management of BML.
Advocating the Rights of Children (ARC) is a non-governmental, non-partisan, non-profit organization registered in the Maldives in December 2009. With a mission to protect and promote the rights and well-being of children of Maldives, ARC hopes to be the voice of children in the country, advocating for their health, safety, education and wellbeing.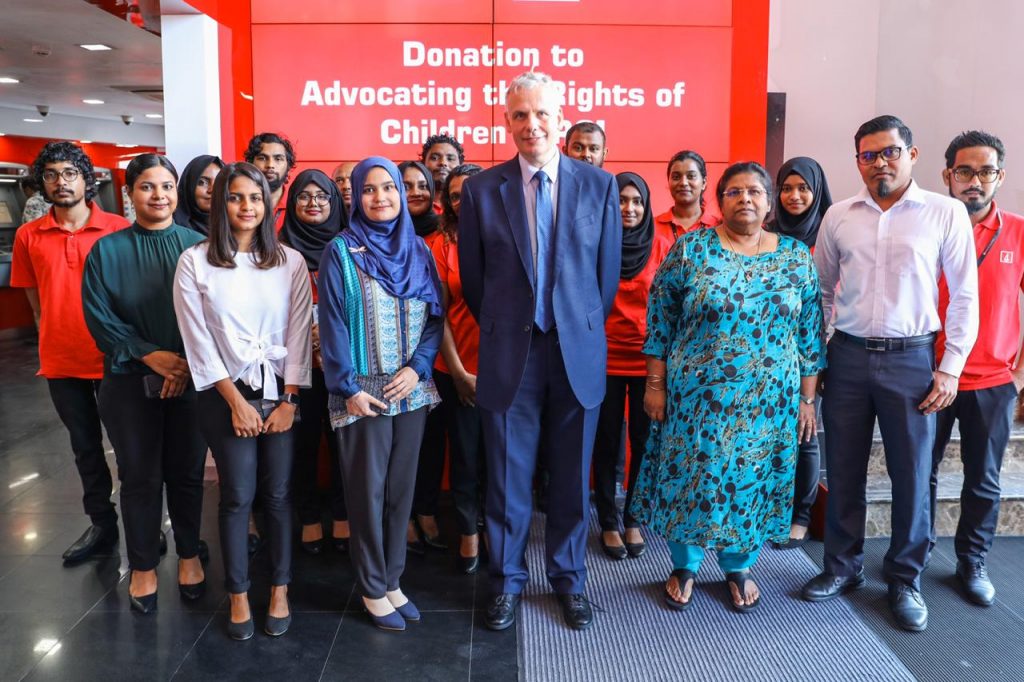 The amount will be used to further enhance the programs run by ARC Maldives including HOPE, GRACE and HEAL.
"The donation our staffs have made today is in support of the wonderful work done by ARC Maldives towards protecting and promoting the rights and well-being of children," Tim Sawyer said.
Earlier this year, BML had fundraised for ARC Maldives on a nationwide program to support the awareness program to beat bullying where MVR 105,250 was donated from its fundraising platform for the BML WoW Kidz Run organized in partnership with Total Fitness Group (TFG).