Bank of Maldives has opened its second Business Centre in the Greater Male' Region at Renaatus Ithaa Muiy, Hulhumale'. The new premises was inaugurated by the Minister of Finance, Ibrahim Ameer at a special ceremony held on 11th December evening.
The new Business Centre will have Dedicated Relationship Managers to provide support for SMEs on a range of business banking and advisory services including applications for accounts, loans, credit facilities and merchant services including POS and Payment Gateway.
Additionally, the Hulhumale' Business Centre will also support personal banking customers by offering application services for all Personal and Housing Loans.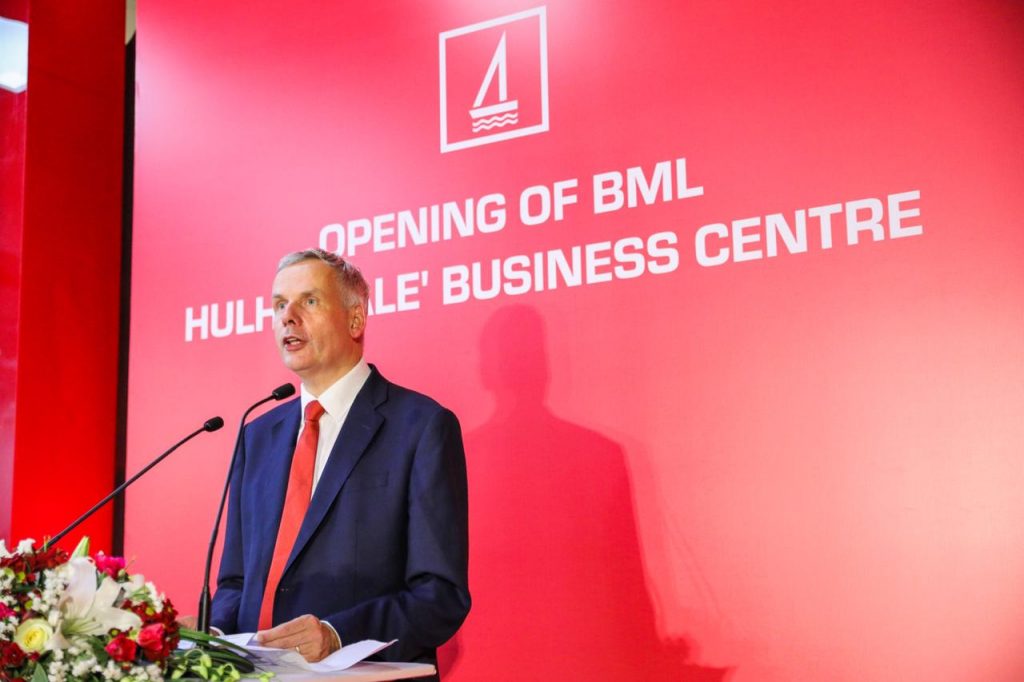 "As Hulhumale' continues to develop as the residential, commercial and industrial hub of Maldives, we are committed to expanding our presence in the city with convenient banking services for both our personal and business customers. Our Business Centre will serve the ever growing business population in the city, while also providing a dedicated space for customers applying for personal and housing loans" said Tim Sawyer, CEO and Managing Director of Bank of Maldives.
Along with the newly opened Business Centre, customers in Hulhumale' are additionally supported by a full-fledged branch, Self Service Banking Centres as well as a USD ATM Centre.