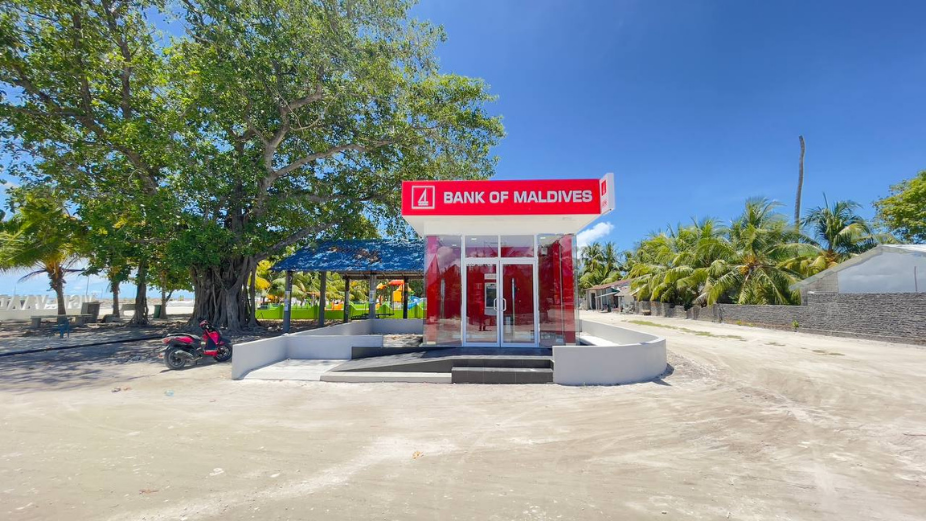 As part of its strategy to expand banking services to support local communities, Bank of Maldives has today opened a new self-service banking ATM centre in G.Dh. Vaadhoo.
The centre will provide cash withdrawal, deposit and transfer services to individuals and businesses on a 24-hour basis.
Gaaf Dhaal Atoll currently has two branches with self-service banking facilities in Thinadhoo and Gadhdhoo. In addition to this, self-service banking centres have been established in Faresmaathodaa and Vaadhoo.
BML's CEO and Managing Director Tim Sawyer commented "Our teams have been working tirelessly in expanding our network across the country, bringing banking services closer to the communities. With close to 140 ATMs now in our network, we are proud to be the only Bank providing ATM banking services across the country."
With a nationwide network of 35 branches across all 20 atolls, 81 Self-Service Banking Centres, 139 ATMs, over 200 agents and a full suite of Digital Banking services, Bank of Maldives is committed to supporting individuals, businesses and communities across Maldives.