Bank of Maldives has entered into a partnership with the Tennis Association of Maldives (TAM) as part of its support to the sporting community.
The sponsorship agreement was signed by BML CEO and Managing Director, Tim Sawyer, and TAM President, Ahmed Nazeer at a ceremony held at the National Tennis Centre in Malé this evening.
Under the agreement, Bank of Maldives will support the National Tennis Championship for the next three years, aimed at developing young players and recognizing top talent in the sport. The event is the longest running tennis event in the country.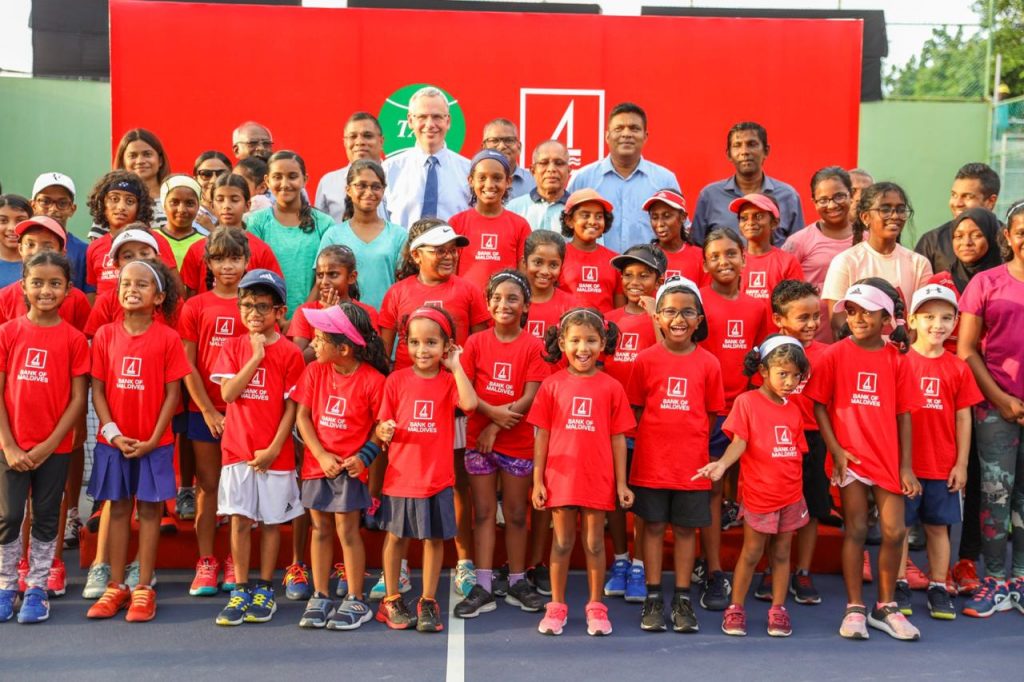 BML CEO and Managing Director, Tim Sawyer commented, "This is an exciting partnership for the Bank especially during a year which marks the 50th anniversary of the National Tennis Championship. As the popularity of the sport grows, we are delighted to support the Association as it develops talented young players in the country."
BML proudly supports the development of sports in the Maldives, and is the official sponsor of the national football teams, exclusive Youth Development Partner of Basketball Association and the nationwide partner of Swimming Association of Maldives.