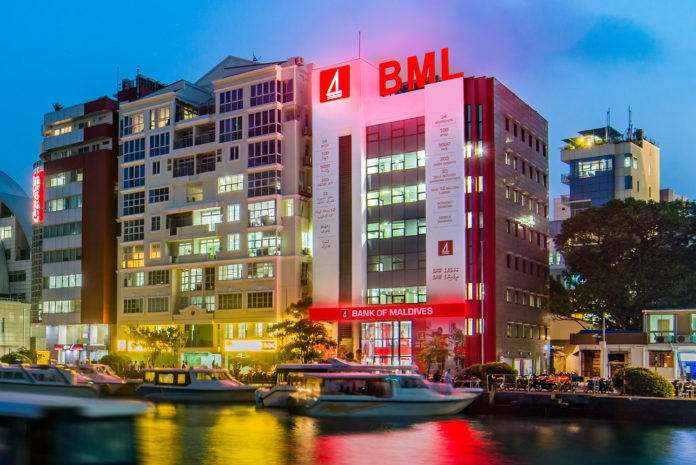 Bank of Maldives has today reported positive financial results for the first quarter of 2018 with Operating Profit up 11% on the same period last year due to solid business volumes across all key sectors.
The Bank reported a 3% increase in Profit Before Tax versus Quarter 1 2017 despite the higher level of loan provisioning required under the new accounting standard, IFRS 9. Profit Before Tax on a like-for-like basis increased by 13%. Loan book quality remained robust with the ratio of non- performing to total loans falling from 4.1% at the end of 2017 to 3.2%. Capital and liquidity ratios finished the quarter well in excess of regulatory requirements.
BML's community investment program continued during the quarter and February alone saw 28 'Aharenge Bank' events held across the country which supported charitable, educational, sports and environmental causes.
CEO and Managing Director, Andrew Healy, commented, "We are pleased with the positive start to the year and we will work hard to continue this positive momentum throughout the rest of the year. I would like to thank our staff across the country for their dedication and commitment during a very busy quarter where we were delighted to continue our Aharenge Bank program, the highlight being 28 different events in February."
With a nationwide network of 34 branches across all 20 atolls, 35 Self Service Banking Centres, 95 ATMs, 5,000 Point of Sale merchants, 277 agents and a full suite of Digital Banking services, Bank of Maldives is committed to supporting individuals, businesses and communities across Maldives.