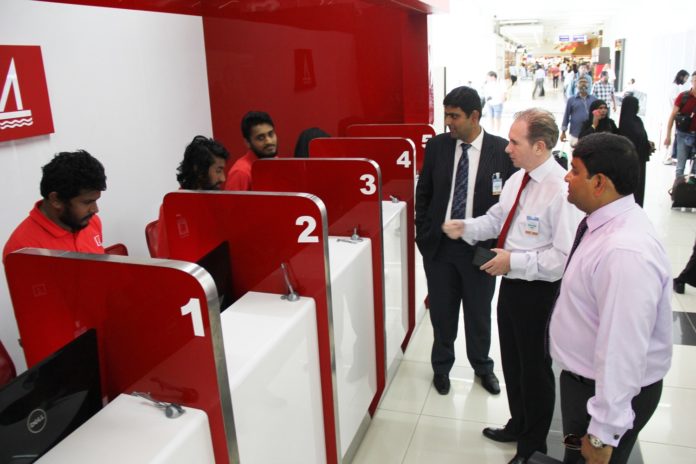 Bank of Maldives (BML) has announced that it has provided USD 1 million to Maldivians traveling abroad since the introduction of the convenient new online booking system on 8th January.
The milestone was marked at an event held at Velana International Airport this afternoon where BML CEO, Andrew Healy, was joined by Minister of Fisheries and Agriculture, Dr Mohamed Shainee.
The Bank reported that 2,500 customers have booked a total of USD 1 million so far and travelers in the airport confirmed the Bank's assessment that the new system is proving both popular and efficient.
Under the new process, customers pre-book dollars using the Bank's online portal and then collect their currency at a dedicated collection point in the airport's Departures area near Gate 4. Those who do not have online access can pay at any BML branch and then pick up their dollars at the airport. Special support is available to elderly and disabled travelers at all times.