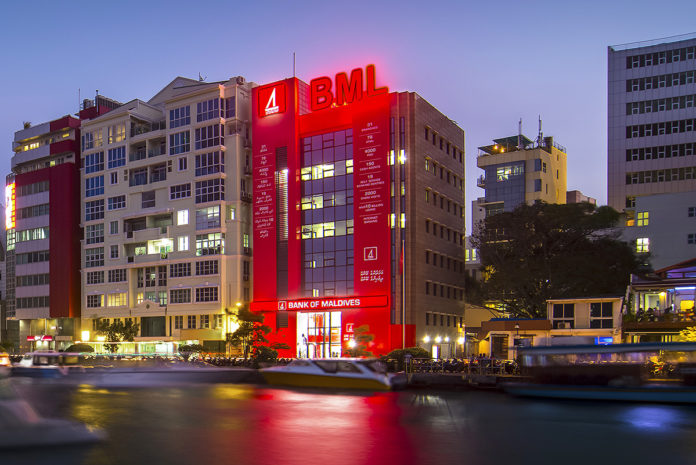 Bank of Maldives confirms that the bank has received MVR269.3 million in net profits during the third quarter of 2018. 
According to their financial statements for the third quarter, their revenue had increased by 10 percent, which is an 11 percent increase in comparison to the revenue generated during the third quarter of 2017. Prior to deduction of taxes, the bank had noted a revenue of MVR 331 million in 2017, whereas the number had increased to MVR 360.8 million this quarter.
CEO of BML, Andrew Healy expressed that although the bank had increased funding expenses and investing, it is a pleasure to note that the bank had managed to have a good financial result.