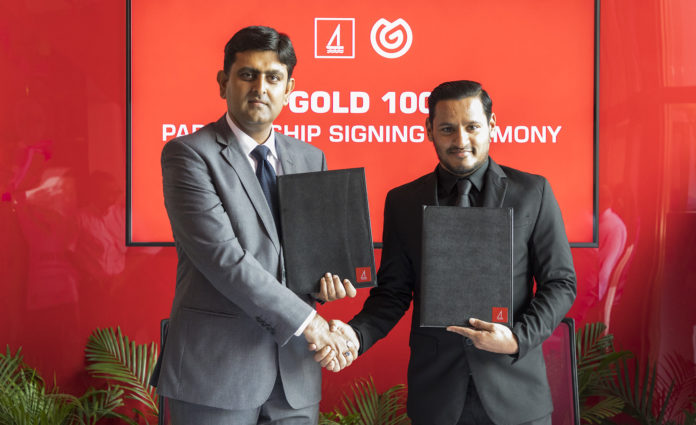 Bank of Maldives has today signed an agreement with the publishers of Corporate Maldives as the Platinum Partner of the "Gold 100" Awards for leading businesses in the country.
This is the second year in a row in which the Bank has partnered with the local business publication "Corporate Maldives" to present these awards. As was the case last year, an independent consultancy has been appointed to evaluate applications for the awards which will recognize the leading 100 businesses in the country. The winners will be announced at the Gold 100 Gala, which will be held on 22nd February 2018.
Commenting on the sponsorship, BML Director of Business, Kuldip Paliwal said "We are delighted to once again partner with Corporate Maldives to present the Gold 100 Awards to the pre-eminent businesses in the country. The Bank has been steadily increasing its support to corporates and we thus welcome the opportunity to celebrate their achievements through these awards."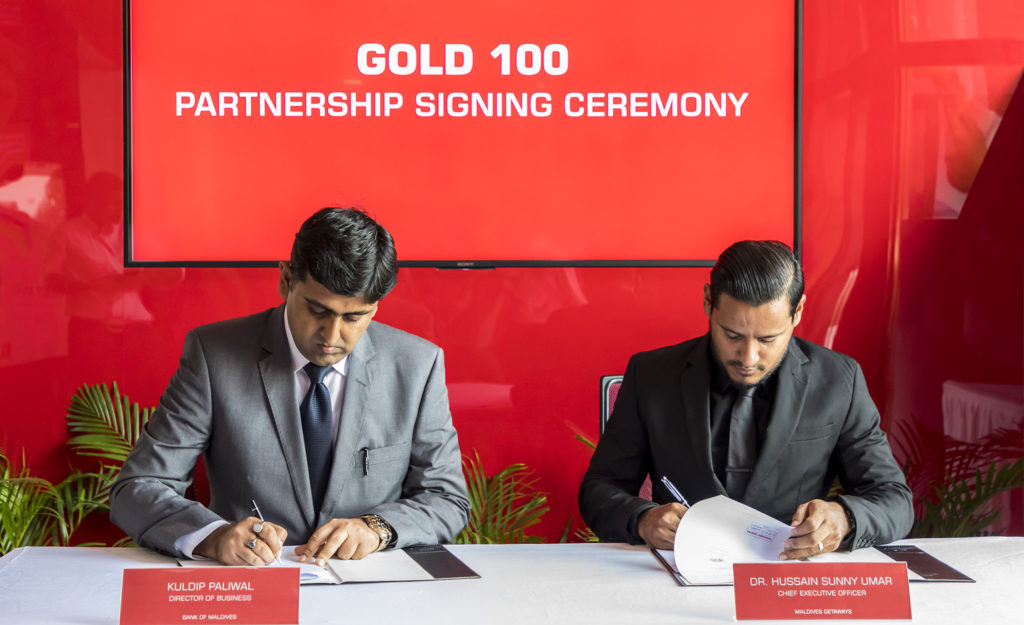 Speaking on behalf of Corporate Maldives, Maldives Getaways Chief Executive Officer Dr Hussain Sunny Umar said "Bank of Maldives continues to support our GOLD 100 initiative. We are delighted to partner with BML once again to recognize the top 100 companies of the Maldives."
With a nationwide network of 34 branches across all 20 atolls, 33 Self Service Banking Centres, 92 ATMs, 4,900 Point of Sale merchants, 205 agents and a full suite of Digital Banking services, Bank of Maldives is committed to supporting individuals, businesses and communities across the Maldives.
Corporate Maldives will host the 2nd edition of GOLD 100 Gala at Bandos Island Resort on the 2nd of February 2018. The gala will be attended by over 150 top-level executives from the leading companies of the Maldives and VIP guests.