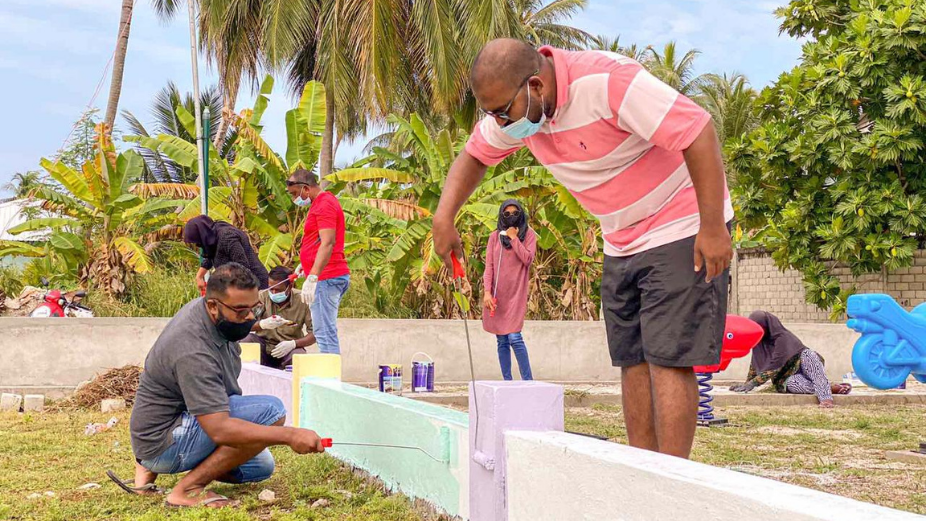 BML staff organized various activities to support local communities in V. Felidhoo, L. Fonadhoo and HDh. Kulhudhuffushi.
In V. Felidhoo, staff cleaned up the access to Masfengandu, a popular area among the local community and families. Plans have also been made to construct a platform for visitors to the area.
L. Fonadhoo branch staff repainted the walls around the children's park in the island while the Kulhudhuffushi branch team built a beach area for the community with huts, benches and swings.
The voluntary work was held to celebrate the International Day of Happiness on 20th March and was organized by atoll branch teams and volunteers. Over 30 volunteers participated in the community work carried out in the three islands.
BML staff continue to play a key role in volunteering to support community activities especially during natural disasters and crisis.