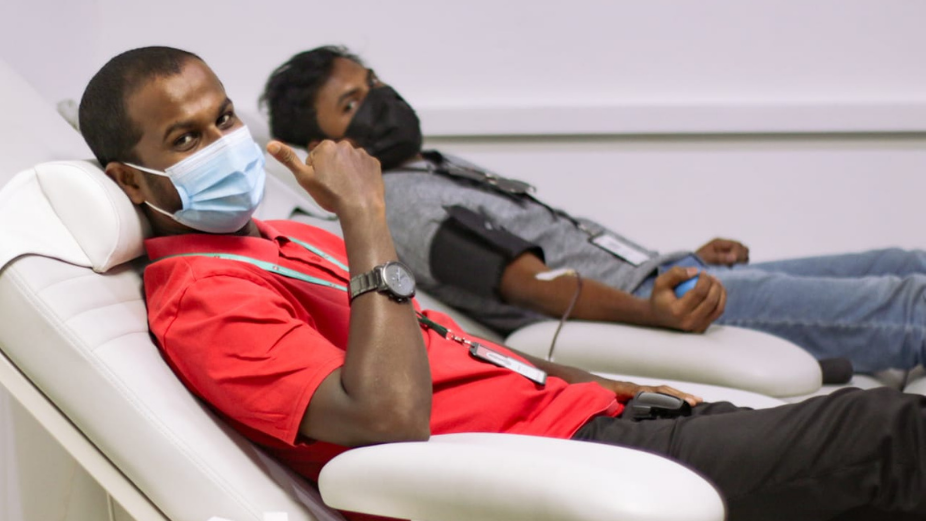 BML staff has organized a blood donating camp to mark the World Blood Donors Day. Staff and their family members from Male', Kulhudhuffushi and Manadhoo joined together to donate blood and celebrate the day.
The Bank also announced to host blood donation camps for staff on quarterly basis, to meet the demand of blood for transfusions required by Thalassaemia patients.
BML partnered up with Maldives Blood Services to organize the camp in Male' while donation in atolls were carried out in partnership with atoll and regional hospitals. The camp will continue for two days and more than 70 staff members has registered to donate blood.
BML also organized a special session in association with Maldives Blood Services to educate staff about the importance of blood donation and talk about the common questions and myths with regard to blood donation.
The bank aims to create awareness among staff about social issues and encourage them to participate in activities benefiting the community.