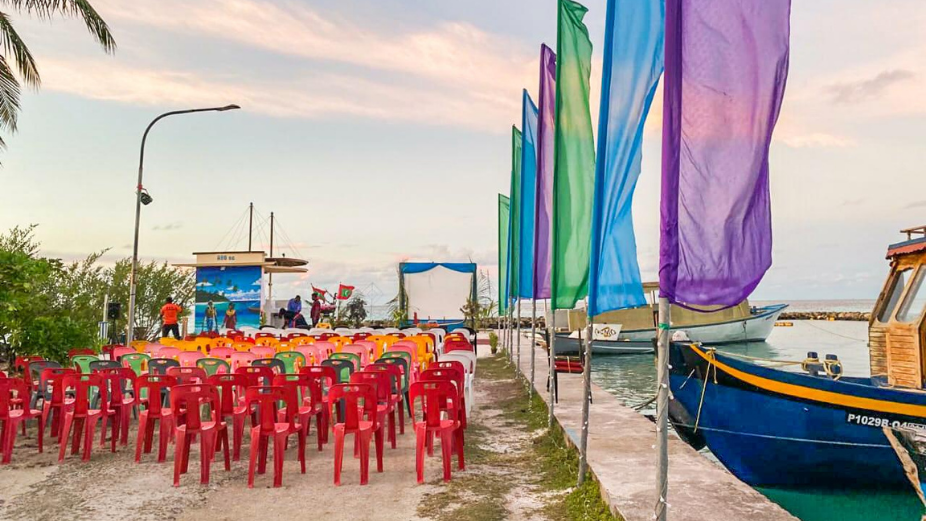 Bank of Maldives has announced the opening of a fish cutting platform in AA. Bodufolhudhoo with the support of 'Aharenge Bank Community Fund' program. The project was initiated by Revolutionary Bodufolhudhoo Generation.
The space is designed to be used during the day and night, and is equipped with 8 stations supplying clean water and also has a storage unit adjacent to the area. The platform is established to be used by the local fishermen and is easily accessible to be used by the local community as well.
Commenting on the project, Ibrahim Naseem, the President of Revolutionary Bodufolhudhoo Generation stated "Bodufolhudhoo has a large fishing community, and many others from nearby islands visit to sell frozen and fresh fish too. As there is no dedicated space to cut fish, the islanders all gather at the harbor and the waste is thrown to the dustbins in the harbor area. The project proposal was submitted to find a solution to this issue. It gives us great happiness to successfully complete this project and present this to our community. We thank all who supported us during the process."
To successfully complete the project with BML, other sponsors, club members and volunteers helped to fund the project.
Community Fund is a program to empower individuals and NGOs to contribute to their community