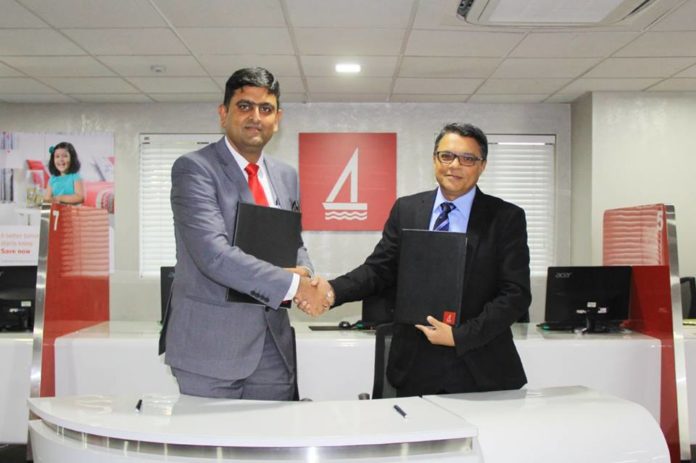 Bank of Maldives has extended its support to the first Initial Public Offering (IPO) of a privately owned company in Maldives. The Bank signed an agreement with Centurion PLC this morning to act as its collecting banker during the IPO.
Subscriptions for Centurion PLC shares opened at 9am this morning, and members of the public will be able to purchase them through an online portal hosted by the Bank.
BML Director of Corporate Banking Kuldip Paliwal commented, "We are pleased to support Centurion PLC as they embark on this important new phase. Their listing on the Maldives Stock Exchange will benefit the company by allowing it to raise capital for its expansion. The Stock Exchange plays a vital role in the growth of the economy, and is a good source of funding for companies."
Centurion PLC is a leading shipping and logistics service provider in the Maldives.
With a nationwide network of 29 branches across all 20 atolls, 76 ATMs, 3,900 Point of Sale merchants, 177 cash agents, 16 Self Service Banking Centres and 5 Dhoni Banking Units, as well as a full suite of Digital and Online Banking Services, Bank of Maldives is committed to supporting individuals, businesses and communities across Maldives.