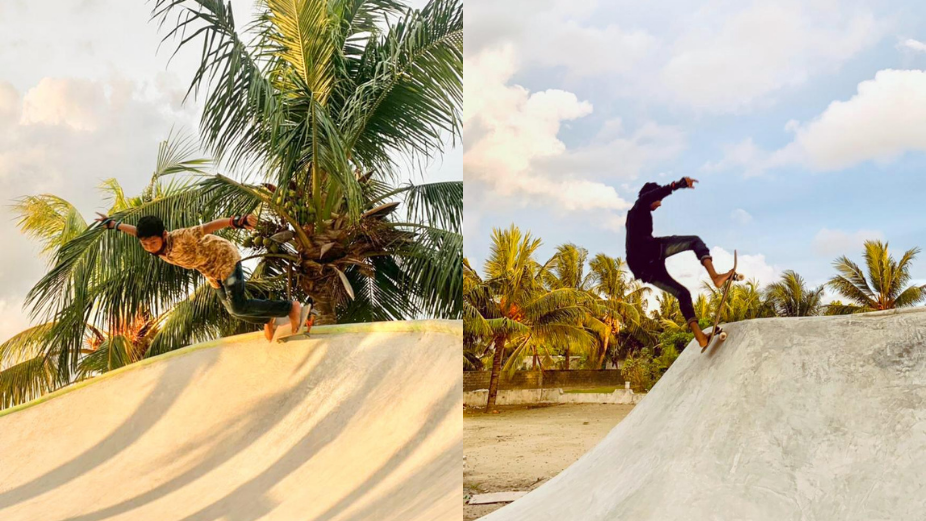 Under its Community Fund, BML has supported Gdh. Vaadhoo to develop a skate park which was opened for the public today. The park includes a skate area and space to arrange social and child-friendly events.
The aim of this project is to provide the younger generation a means to develop new skills for personal development and create a fun environment to promote a healthy lifestyle. In a community where surfing is popular, the stake park will also be important in developing surfing skills, as both require similar skills and mindsets. This will open new employment opportunities for young people, as the tourism industry grows in the atoll.
The winning proposal was submitted by Huvadhoo Association for Tourism (HAT) and commenting on the project, HAT President Ahmed Thorif Mohamed said "our main aim with this project is to ensure that we encourage children and youth to learn new skills through skating. The park will help our youth reconnect and build stronger connections through recreation. We are grateful for BML's support for this important community project."
HAT aims to affiliate with local and international parties to train and develop different skills in a safe environment.
Community Fund is a program to empower individuals and NGOs to contribute to their communities through sustainable projects.