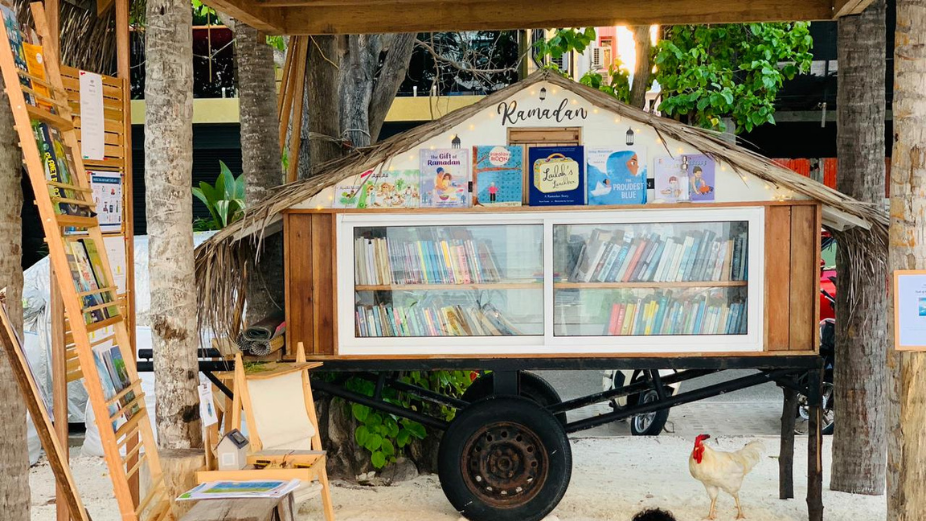 Under its Community Fund, BML has supported to build a beach shed to enhance the beach library 'Foiy Gaadiyaa' in Hulhumale' which is currently opened to the public.
The aim of this project is to find a solution to the bad weather conditions which leads to damages to the books currently placed in Foiy Gaadiyaa while making the space more accessible for the community. As part of the project, a traditional Maldivian beach shed 'Haruge' was built allowing a space to keep the books safe. The beach shed will also be used to arrange activities such as book reading for kids and adults, book club, art and craft station, educational projects as well as a space for schools to arrange day trips for reading sessions during school hours.
The winning proposal was submitted by Children of Maldives and commenting on the project, the founders of Foiy Gaadiyaa said "The main focus of Foiy Gaadiyaa is to grow reading habits in the community through improved access to a variety of books for all ages while creating a space for the community to use. With this initiative, the current difficulties we face are solved whilst creating a space to organize activities as well."
Hulhumale Development Cooperation (HDC) also assisted in supply of additional materials and building the beach shed to complete the project.
Community Fund is a program to empower individuals and NGOs to contribute to their communities through sustainable projects.