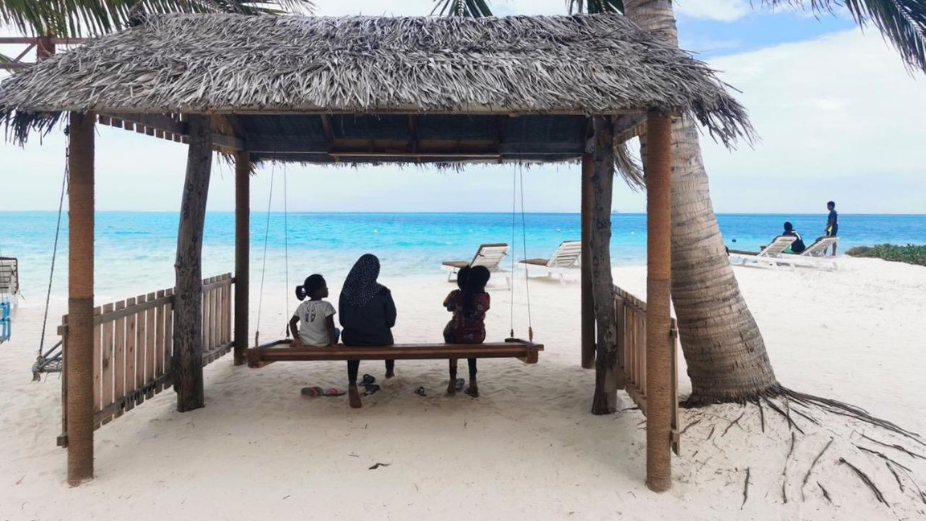 Bank of Maldives yesterday has announced the opening of a picnic area at Th. Kandoodhoo beach with the support of 'Aharenge Bank' Community Fund. 
The developed community picnic area is now open for the public, with huts, beach umbrellas, sitting areas, a traditional 'undhoalige' and spaces designed for cooking and barbecue activities. The picnic area has a designated space for exercising and has a freshwater well. To ensure the landscape of the area is well kept, 30 coconut palms and additional trees were also planted. Garbage bins have been kept within the area for proper waste management.
The winner of the Community Fund proposal, Kandoo Sports Club stated "Our aim of developing the beach into a community picnic area is to foster familial relations, strengthen and build a socially connected society. We further aim to develop the project to allow residents from neighboring islands to visit and enjoy the space as well. A huge thanks to the members of our club for their hard work and the support from the island council to successfully complete this project."
Community Fund is a program to empower individuals and NGOs to contribute to their communities through sustainable projects. The bank has provided funding for projects in 30 islands across the country under this fund as of now.