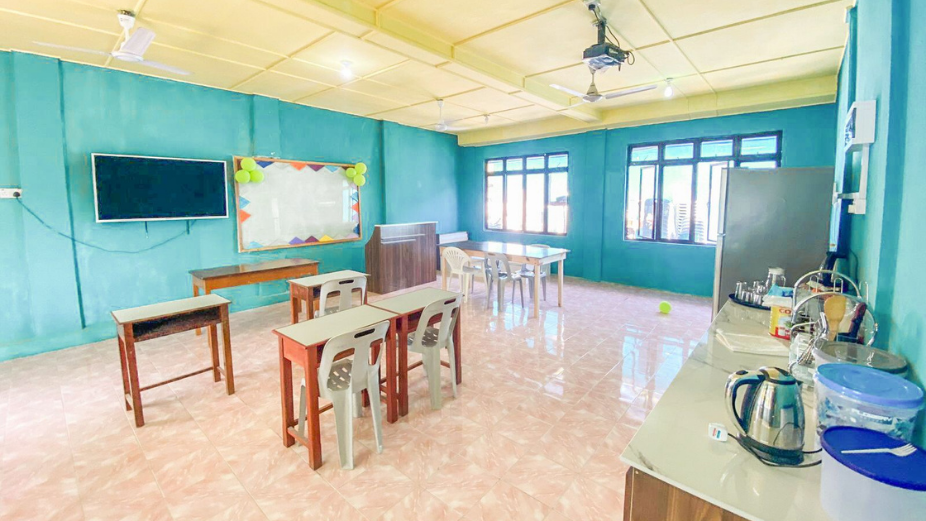 Bank of Maldives has announced the opening of a BTech classroom in Gemanafushi School. The classroom is designed to provide practical training to BTech students preparing to work in the hospitality industry.
The project was carried out by Dhivehi Masveringe Jamiyya.
As part of this project, a classroom is built as a replica of the work environment to provide practical experience for BTech students. The classroom will aim to provide students with experience in customer service, housekeeping and basic cooking skills that will help students gain experience while learning essential skills required to work in the industry.
Commenting on the project, Ahmed Shafiu, the President of Dhivehi Masveringe Jamiyya stated: "The need to learn essential skills and gain experience for students in hospitality industry is much required, however it is quite difficult to get this opportunity from resorts and guesthouses. Currently, these classes are held once a month and students are required to bring their own supplies and tools for class. The aim of this project for us was to provide a classroom dedicated to learn and enhance essential skills and help students to gain practical and work experience."
Community Fund is a program to empower individuals and NGOs to contribute to their community.