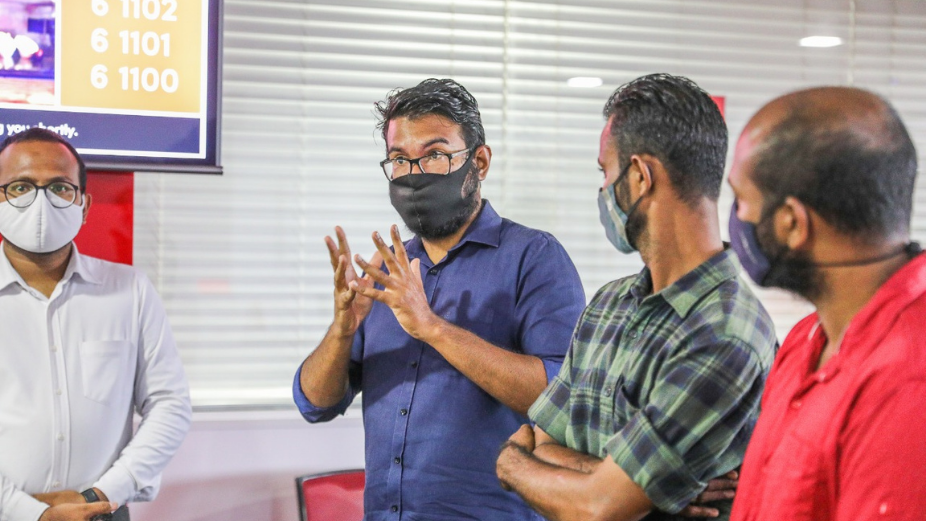 Bank of Maldives (BML) has announced that it will be organizing sign language training sessions for staff in partnership with the Maldives Deaf Association, to ensure inclusive and accessible services are provided for customers with disabilities.
On Thursday, as part of the special activities held on the occasion of International Day of Persons with Disabilities, BML donated MVR 30,000 to Maldives Deaf Association, an organization working to empower and promote the rights of the deaf community. The donation will be used for activities arranged by the association.
The members of the association visited the BML Main Branch and had a tour of the branch observing the daily operations and spent some time with the staff. 
To mark the day, additional motorised wheelchairs were also donated to people with mobility impairment across the Maldives.  The program has now seen the successful delivery of over 125 motorised wheelchairs. 
During January, BML also donated educational tools to support 300 students studying in SEN classes in 10 schools across the country.