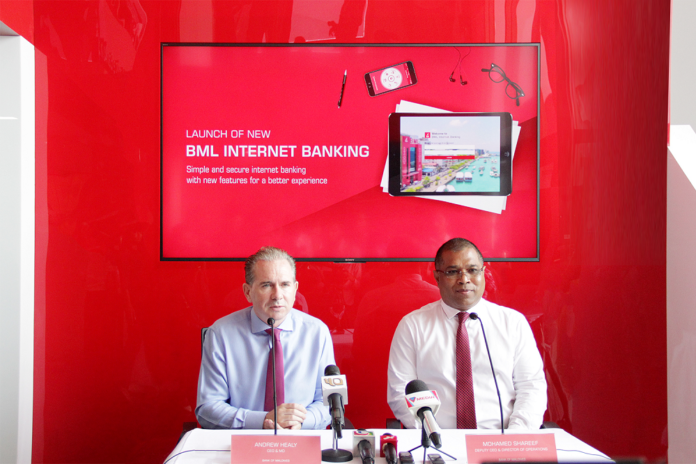 Bank of Maldives is set to launch a technologically advanced and user friendly new internet banking platform for its personal customers. Details were unveiled at a press conference held at the Bank's Head Office this afternoon and the new "BML Internet Banking" will go live at midnight tonight.
New features will include:
Improved account view, transfer and payment functionality
Faster password reset feature
Downloadable account and credit card statements in official BML format
Ability to upload supporting documents for international transfers
Latest security and anti-fraud protection.
BML CEO and Managing Director Andrew Healy commented, "Today's launch represents a very positive response to the feedback from our customers that they expect to be able to conduct their banking conveniently and easily wherever they are. With 9 out of every 10 transactions now taking place online, ever increasing numbers of our customers are choosing to use our Internet Banking and Mobile Banking App. We are confident that the new BML Internet Banking, with its user-friendly interface and new features, will make the lives of our customers much easier."
With a nationwide network of 34 branches across all 20 atolls, 86 ATMs, 4,000 Point of Sale merchants, 200 cash agents, 28 Self Service Banking Centres and 5 Dhoni Banking Units, as well as a full suite of Digital and Online Banking Services, Bank of Maldives is committed to supporting individuals, businesses and communities across Maldives.