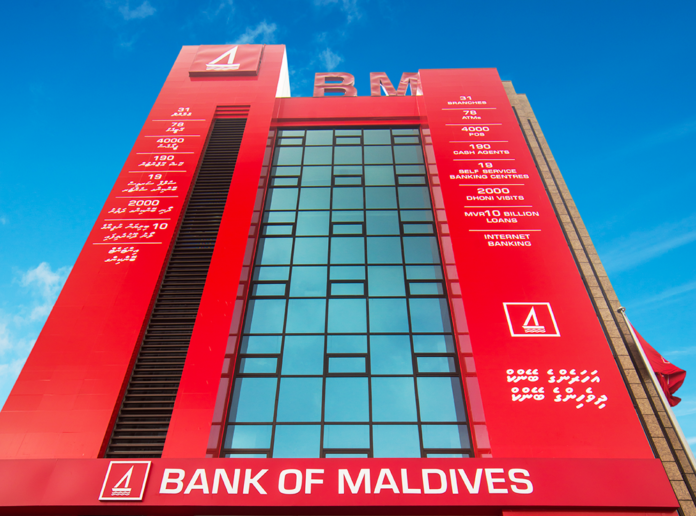 Bank of Maldives has today announced its opening hours for Ramazan and will support its customers with longer hours and more services than other banks. All of the Bank's Male'-based branches will open from 10.00am to 2.00pm, while other branches will operate from 10.30am to 1.00pm.
BML's 28 Self-Service Banking Centres will continue to offer customers the opportunity to deposit, withdraw and transfer cash 24 hours a day. Cash Agents on all inhabited islands will also be available to provide cash withdrawal services to BML customers during Ramazan.
The Bank's Head of Retail Banking, Moosa Nimal commented "All of our branches located in Male' will provide four hours of banking services, so that we can fully cater to the high demand for banking services in the capital even during Ramazan. Our customers can continue to bank round the clock through our network of 28 Self Service Banking Centres located across the country, and our Contact Centre will be available on a 24/7 basis to provide assistance when required."
With a nationwide network of 34 branches across all 20 atolls, 28 Self Service Banking Centres, 86 ATMs, 4,000 Point of Sale merchants, 200 cash agents, and 5 Dhoni Banking Units, as well as a full suite of Online Banking Services, Bank of Maldives is committed to support individuals, businesses and communities across Maldives during the holy month of Ramazan.