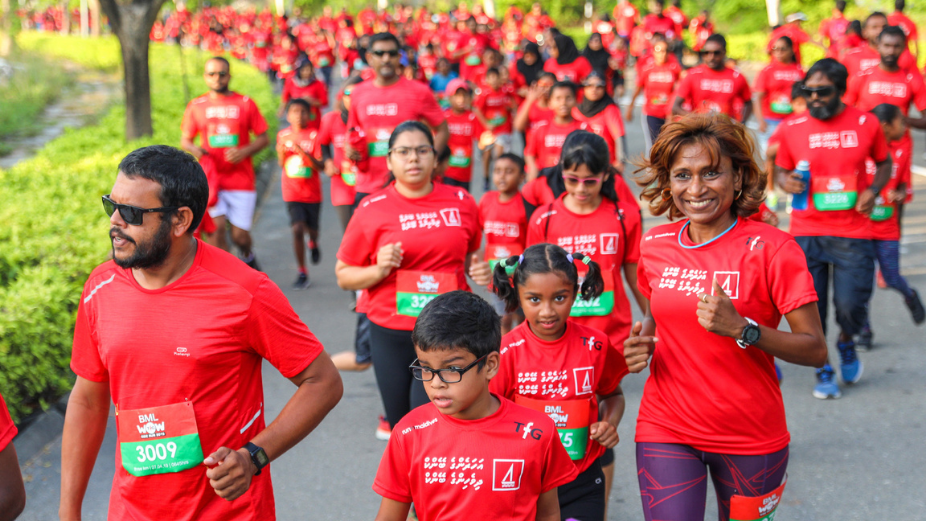 Bank of Maldives and Total Fitness Group (TFG) have announced 'BML WOW Kidz Run' to be back this year. The run is scheduled to be held on 17th December 2021 at Hulhumale' Central Park.
Registration to participate in the run will be open for public on 2nd December 2021.
The run has been held since 2016 and is open for participants of the following age groups:
4-6 years
6-8 years
8-10 years
10-13 years
Participants between the age group of 4-10 years will be required to run with a parent or guardian and as previous years, the run is open for 1200 participants.