BML Wow Kidz Run, which is a collaborative effort between Total Fitness Group (TFG) and Bank of Maldives (BML) will be held on 27th April 2019 in Hulhumale.
This year, a new age group is allowed to take part in the run. The age ranges allowed to take part include ranges between 4-6 years, 6-8 years, 8-10 years and 10-13 years. A total of 1000 kids are allowed to participate in this run. Those who register in this run can also fundraise for the upcoming National 'Beat Bullying' campaign run by BML and Advocating the Rights of Children (ARC).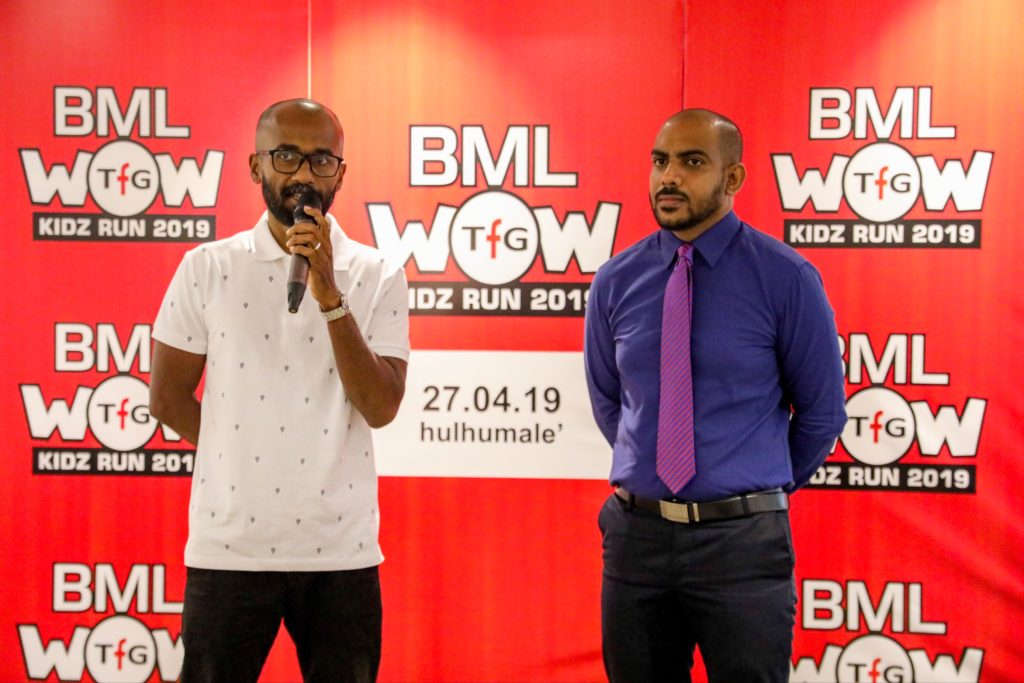 "WoW Kidz Run is held in a peaceful and happy environment with many parents and children taking part each year," said an official of BML. "The main motive of this run is to make children and parents aware on how important it is to be active in order to be healthy. Along with this run, we have also established an online portal to donate money for our 'Beat Bullying' campaign to stop bullying. I hope that a large number of children take part and raise funds for this important program."
This is the 4th year that BML is hosting the WoW kidz run. BML has been hosting a number of such CSR activities in the previous years. One such activity was the 'BML Staff Charity Run' held in February 2019 which raised MVR 80,000 which was later donated to Maldives Thalassemia Society.