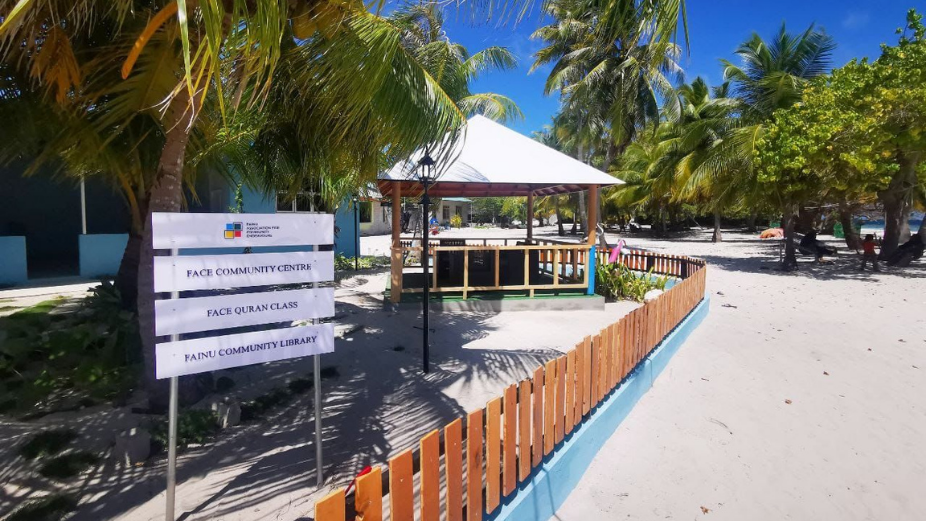 Under its Community Fund, BML has supported the development of a library in R. Fainu. The library is established at the island's Community Centre and the project was initiated by FACE ( Fainu Association for Community Endeavours), a local NGO in the island.
The aim of this project is to grow the habit of reading among youth and raise an educated generation. In addition to easy access to a variety of books, the library is also equipped with a computer lab housing 3 computer systems which students can access for school or research work. As part of the project, the space in front of the Community Centre was upgraded with benches and bookshelves for the convenience of visitors. The project also supported the establishment of mobile bookshelves in three different locations in the island's beach area. 
Commenting on the project, the president of FACE, Hussain Waheed said "The public library with the computer lab will benefit school children, students enrolled in various courses as well as assist our association to continue different short courses. The space can be utilized for research purposes, to find reference materials and complete assignments. The project is a step forward in our work to foster the habit of reading in the community".
Community Fund is a program to empower individuals and NGOs to contribute to their communities through sustainable projects.