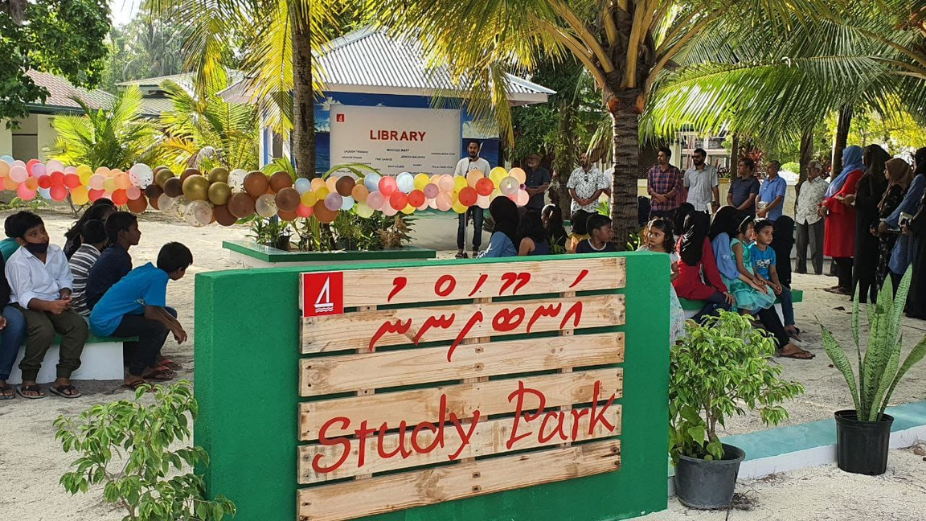 A reading park has been opened near the harbor area of AA. Thoddoo with support from the BML Community Fund. Adam Afsal, a Leading Teacher from Thoddoo School lead the project.
The aim of the project is to foster the habit of reading in the community while providing a convenient space for readers and instill community engagement and family bond. The reading park is equipped with a mini library and the space has seating arrangements set with traditional joali and swings for parents visiting the park.
Designed in the concept of a garden, the reading park is also established with games such as chess and dominos to help children develop motor skills. The park also consist of plants that are labelled, helping children gain knowledge and learn surrounding objects and things found in our environment.
Commenting on the project, Adam Afsal stated "There is no park in the island for the children and the only library we have is the one in the school. The idea of the project is to instill love for reading among children in our community. The reading park will help children to visit with family and meet their friends and study together. I want to thank BML for the support in completing a very essential project for this island.
Community Fund is a program to empower individuals and NGOs to contribute to their communities through sustainable projects. This is the third year running for the fund, which has supported over 55 projects.