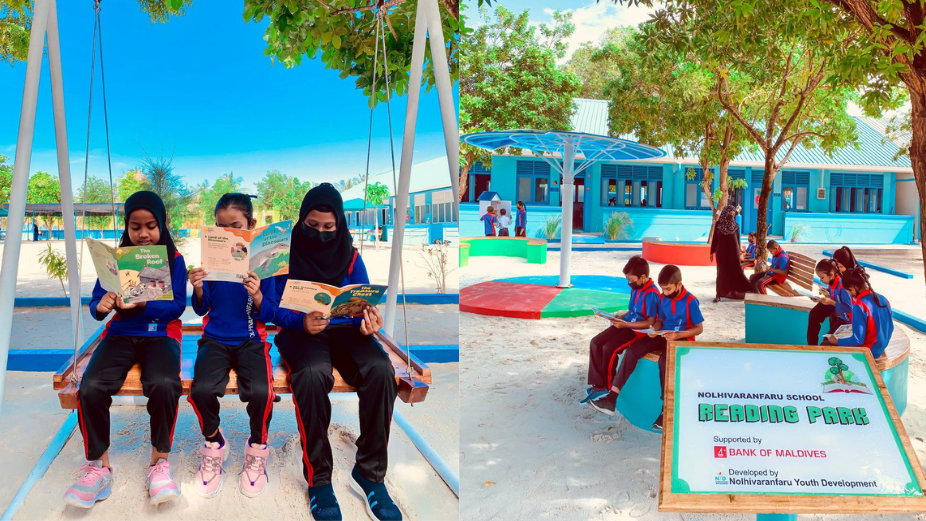 A reading park has been opened at H.Dh. Nolhivaranfaru School with support from the BML Community Fund. The park was opened by island based NGO, Nolhivaranfaru Youth Development.
The aim of the project is to instill love for reading in the island community by providing a convenient space for readers. Equipped with books for all ages, the park is equipped with benches, traditional joali and swings and is designed to be protected from harsh weather.
Commenting on the project, Mohamed Asif from Nolhivaranfaru Youth Development, the winner of the proposal stated "The reading park has been established to provide an essential benefit to the island community. The school is used by over 80% of the population and we belive this is an ideal location for the community including, students, teachers and parents. We want to thank BML for the support in completing this project for this island".
The Aharenge Bank Community Fund is an initiative to empower individuals to contribute to their communities through sustainable projects. Every quarter, 5 winning projects are selected to receive MVR 50,000 to make a difference in the community. Every year, MVR 1 million is awarded under this project to work with passionate individuals and NGOs.